What did Americans spend over 600 billion dollars on last year? According to senior lifestyle editor of RetailMeNot.com Trae Bodge, that's the amount that was spent on holiday shopping in the U.S., and based on data gathered by RetailMeNot.com, Americans are planning on spending even more this year. With both the economy and employment rates picking up, Trae expects that there will be even more spent on holiday gift giving this season.
For more advice on shopping smart, view Trae's essential tips, below: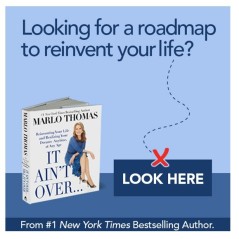 Add Marlo On Facebook:
Follow Marlo on Twitter:
Sign up to receive my email newsletter each week - It will keep you up-to-date on upcoming articles, Mondays with Marlo guests, videos, and more!