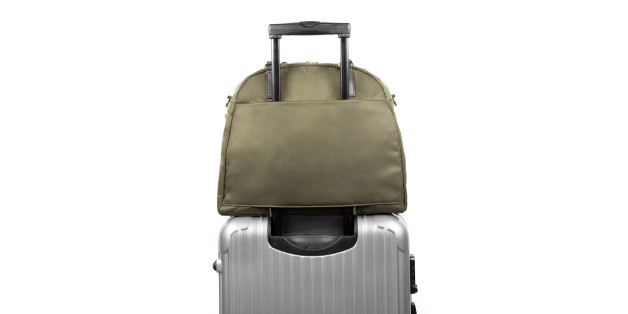 One of the reasons celebrities look so good while traveling is because, well, they're celebrities. Upon further investigation, however, it seems like the real reason they always look so good is that they are never really carrying anything.
Unfortunately, for us regular folk, traveling isn't nearly as glamorous. Between getting our hair stuck under those heavy duffels, unraveling hours worth of hard work to get our laptops in a separate bin for screening and breaking a sweat trying to drag our two-wheeled suitcases through the terminal, bringing luggage on the plane with you can be kind of a nightmare.
Enter Lo & Sons' line of overnight bags. These handy carry ons not only have a separate pouch for your laptop, they also feature an internal strap that hooks DIRECTLY ON TO YOUR SUITCASE. Oh, and did we mention that they come in a range of awesome colors and are super cute, too?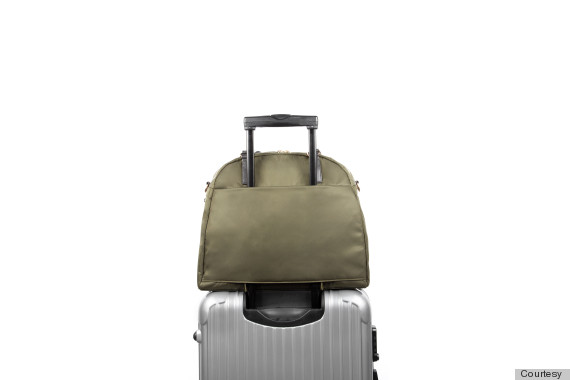 So say goodbye to the days of bags falling off the side of your suitcase and spilling out over the floor (we've all been there,) and hello to a less painful carry on experience.
Head to Lo & Sons to purchase.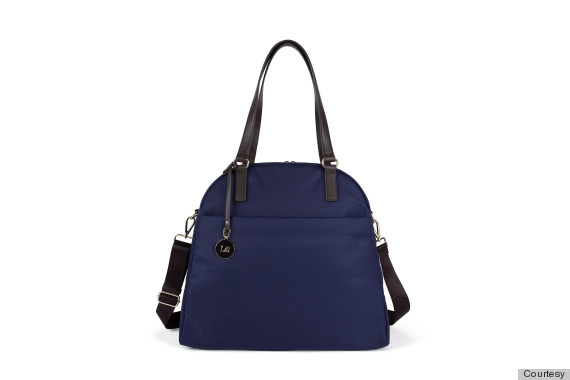 BEFORE YOU GO
PHOTO GALLERY
Best Airlines In North America 2014)