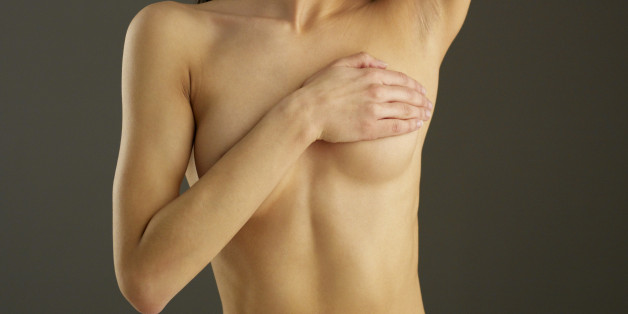 October is Breast Cancer Awareness month, and there's much more to conquering this disease than wearing pink.
At a Conversation for the Cure panel on Oct. 9, presented by Glamour magazine and Ann Taylor, panelists discussed the importance of funding breast cancer research and how to stand up for your own health. Here's what we learned:
1. Know your facts.
While we know more about breast cancer with each passing year, an estimated 1 in 8 women who live to age 95 will be diagnosed with the disease.
Breast cancer is the most common cancer among American women, with over 230,000 new diagnoses in the U.S. each year. An estimated 40,000 American women will die from breast cancer this year.
2. Remember that breast cancer affects men, too.
A estimated 1 in 1,000 men will be diagnosed with breast cancer.
Men are less likely to believe a lump in their breast could be cancerous, which often leads to delays in seeking treatment. In an effort to change that, some men affected by breast cancer are coming forward to raise awareness. A forthcoming documentary, "Times Like These," follows men suffering from the disease and allows them to share their stories. And photographs from The Scar Project: Male Breast Cancer represent the one in a hundred breast cancer patients who are male.
3. If you're planning to donate, be discerning.
Research a breast cancer foundation or charity before giving money, and make sure their mission is in line with your goals. Is your aim to further research for a cure, or to support women and families dealing with the disease? How much money donated to a certain charity will actually go towards those goals? Check on sites like Charity Watch and Charity Navigator to inform your giving.
Myra Biblowit, President and CEO of the Breast Cancer Research Foundation (BCRF), told The Huffington Post, "What stands between today and a cure [for breast cancer] is simply funding." As such, ensuring that donations actually reach researchers is one of the best things donors can do.
BCRF prides itself on their funding efficiency, with 91 cents of every dollar spent directed towards breast cancer research and awareness programs.
While it's tempting to support companies' breast cancer campaigns by purchasing branded merchandise, be aware that some of them are walking the walk, but not talking the talk. Fracking company Baker Hughes recently partnered with Susan G. Komen to sell 1,000 pink drill bits as a "reminder of the importance of supporting research, treatment, screening and education to help find the cures for this disease" -- the company has failed to acknowledge the link between fracking and cancer. Also, a recent report found that the NFL's "Pink October" does not actually raise money for breast cancer research.
On the other hand, corporations such as Land's End and Ann Taylor (which has raised almost $18 million in donations to BCRF since 2005) are explicit about what proceeds go towards the foundation of their choice. If you're thinking of supporting corporate campaigns, look for those that specify exactly how much of your purchase will go towards finding a cure.
5. Get as much information about your own breast health as possible, and advocate for your health.
Dr. Nancy Lin, a medical oncologist and breast cancer researcher, encourages women to know their family histories of breast and ovarian cancer. Other information, such as breast density and gene testing, can be instrumental in preventing and treating breast cancer. Both Lin and fellow panelist Samantha Harris, a television host and breast cancer survivor, stressed the importance of self-examinations and not taking no for an answer in the event that something feels wrong.
Harris saw three different physicians before her breast cancer diagnosis. "You know your body better than any doctor," she said. "Trust your judgment and your body."
How you can help: Support the Breast Cancer Research Foundation through the widget below. 91 percent of your donation will be allocated to research and awareness programs.
BEFORE YOU GO
PHOTO GALLERY
10 New Breast Cancer Findings