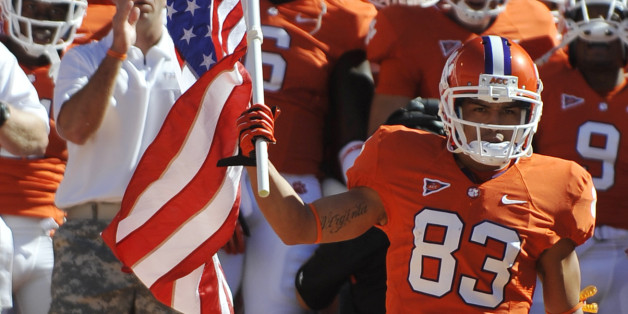 (CNN) – Clemson Tiger wide receiver Daniel Rodriguez, 24, will go up against the Louisville Cardinals this Saturday.
The college football player is also an Army veteran, whose journey from the combat field to the football field wasn't so easy.
Five years ago, then-Spc. Rodriguez, was shooting for his life from a mortar pit in Afghanistan. When his outpost – COP Keating - was attacked, insurgents filmed a video of the Virginia native running to defend his position with his best friend Pvt. 1st Class Kevin Thomson.