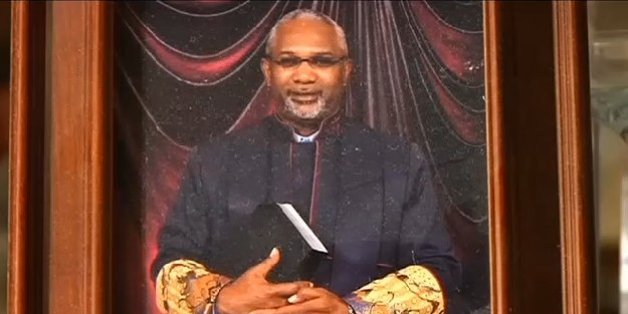 A church pastor in Alabama has admitted to sleeping with congregation members without disclosing that he has AIDS.
Standing at his now former pulpit, Juan Demetrius McFarland told the Shiloh Baptist Church that he also used drugs and mishandled church funds, in addition to the sex scandal, WSFA reports.
"He concealed from the church that he had knowingly engaged in adultery in the church building with female members of Shiloh Missionary Baptist Church while knowingly having AIDS," church deacon Nathan Williams Jr. told the station.
Over a series of sermons beginning Sept. 14, McFarland told the church that he has been HIV positive since 2003 and has had AIDS since 2008. At first, the Montgomery-area community supported their spiritual leader of over 20 years, but as more wrongdoings were revealed, that support turned to outrage.
"I know a young lady who is a member of the church who says she has slept with him and that she didn't want this to go public, and she running out now trying to find out if there is anything wrong with her," one congregant said. "And my heart goes out to her because she's been a wonderful church member, and then for something like this to happen. The fact that he didn't tell them at all. That's a crime in itself."
McFarland was removed as pastor on Oct. 5., but not without a struggle, Al.com reports:
The schism continues, Williams said, as McFarland and some newly appointed people changed the locks on the church on Monday morning. Williams said the older deacons are talking to lawyers to take control back, and they believe some new appointments violate Baptist procedures.
McFarland could face misdemeanor charges of transmitting a sexually transmitted disease.
Like Us On Facebook |

Follow Us On Twitter |

Contact The Author
BEFORE YOU GO
PHOTO GALLERY
10 Major Crimes That Shocked America (SLIDESHOW)