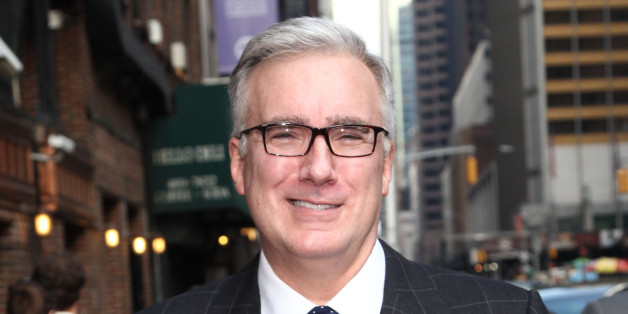 NEW YORK -- Keith Olbermann once apologized to then-President Bill Clinton for his part in MSNBC's "ceaseless coverage" of the scandal over the president's affair with White House intern Monica Lewinsky.
An email describing Olbermann's Oct. 1998 apology, and a possible response from Clinton, appeared Friday in a batch of documents released by the National Archives and available through the Clinton Presidential Library.
It read that Olbermann, who was part of the upstart cable network's continuous coverage of the Lewinsky scandal, had apologized to Clinton for "whatever part I may have played in perpetuating this ceaseless coverage."
The email included what appears to be a response prepared for Clinton to give to Olbermann:
Dear Keith:

Thanks so much for your kind message. I've been touched by the many expressions of encouragement and support I have received from friends across the country.

I'm grateful you got in touch with me, and I send you my very best wishes.

Sincerely, POTUS.
Olbermann did not immediately respond to a request for comment on Friday.
In his email to Clinton, Olbermann also said he planned on "heading back to my previous career in sports as quickly as possible."
A White House staffer attached an E! Online article, published five days before the email was sent, describing how Olbermann was reportedly frustrated with MSNBC's incessant Lewinsky coverage and was considering returning to sports.
Olbermann, who became a TV star as co-host of ESPN's SportsCenter, did join Fox Sports Net in 1998. He returned to the political fray during the George W. Bush years as the fiery host of MSNBC's "Countdown."
A Washington Post profile during this period noted that Olbermann quit MSNBC the first time around because "he was so sickened by the spectacle" of the network's nonstop Lewinsky coverage. The broadcaster eventually left MSNBC, and politics, to focus again on sports as a nightly ESPN2 host.