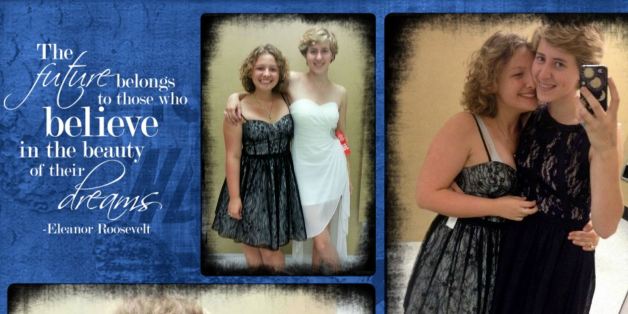 A California high school will have a same-sex couple among its homecoming court at the big dance on Friday.
Shealynn and Charley, juniors at Maria Carrillo High School in Santa Rosa, were nominated for junior homecoming queens, along with two heterosexual couples.
"It wasn't even something they were thinking about," Yvonne Stillman, Shealynn's mother, said in a call with The Huffington Post, "just something the other classmates thought would be awesome."
A friend of the girls, who both identify as pansexual, suggested they run for junior homecoming queens, and told her friends to nominate them. Trevor Brady, a teacher at the school in charge of a class on leadership, told HuffPost it was a "totally student-driven" effort.
Brady and the team in charge of homecoming told Shealynn and Charley the good news last week: They had received an "overwhelming numbers of nominations," according to Stillman. Shealynn and Charley, who were were busy preparing for the dance, could not be reached for comment by HuffPost.
Although having a same-sex couple nominated for homecoming royalty is "totally new" to Brady, he said that he and the students, especially junior class president Emma Samson, were excited to have the girls involved. They wanted to make sure Charley and Shealynn were completely comfortable every step of the way, even asking them what they would like to be called should they win tonight; the girls went with "duchess" and "duchess" (as they are juniors, they would not be "queen").
"We bought an extra tiara," Brady said. Votes had not been tallied when he spoke with HuffPost, but he said both girls said they would want tiaras should they win.
Brady and Stillman said the girls are thrilled to be so appreciated by their peers at Maria Carrillo, which enrolls about 1,600 students. They are both active in human equality activism; Stillman said Shealynn began trying to create a "human identity" elective in the school, recognizing that many of the students struggle with identity but have no classes to address it.
Stillman said since the girls were nominated, they have had "nothing but support" from their classmates.
"Students are very accepting of different groups, different people," Brady said. "We try to make it as accepting a place as possible."
He said Shealynn and Charley's classmates did not particularly see voting for a same-sex couple as political, but were rooting for them as they would for any other couple.
"I don't even think it's too big of a deal [for the students]," Brady said. "It's the norm they've accepted."
UPDATE Oct. 13, 3 p.m. -- Last Friday, Shealynn and Charley made history, as they won to become the school's first same-sex homecoming couple.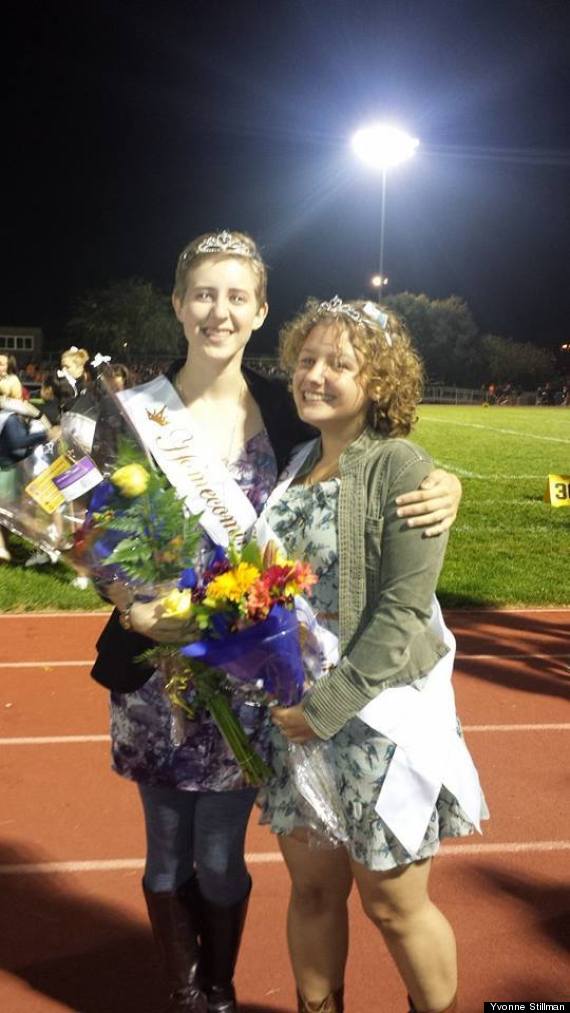 Follow HuffPost Teen on
Twitter |
Instagram |
Tumblr |
Pheed |
BEFORE YOU GO
PHOTO GALLERY
Crazy Prom Dresses