Tamron Hall was dropped into a giant dunk tank on Friday as part of a "Today" show challenge to raise money for breast cancer awareness.
Viewers had been casting votes all of last week to decide which "Today" co-host should be dunked if the show managed to raise $10,000 for breast cancer research. The morning show ultimately raised $14,000, NBC News said Friday.
.@alroker on iPhone cam for @tamronhall's dunk #TodaysTake #PinkorSwim pic.twitter.com/Ybq2s2ttzc

— Brittany Haviland (@bhaviland) October 10, 2014
Natalie Morales had the pleasure of dunking her co-host: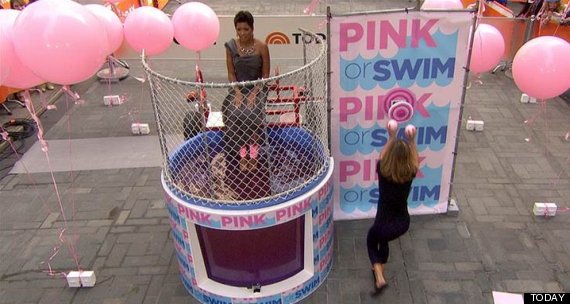 ''I wasn't ready," a soaking wet Hall said after coming back up. "It went up my nose!"
We don't know about you, but we think she still looks pretty darn good: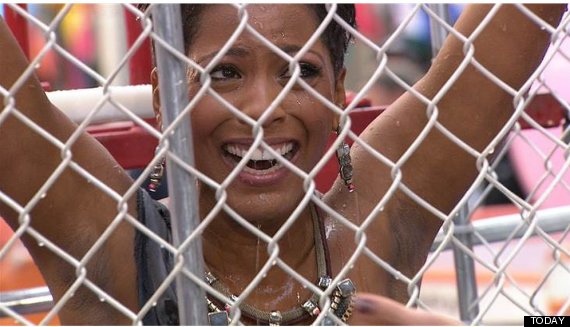 @TODAYshow @tamronhall never seen a chic so glam! 💗 #PinkPower pic.twitter.com/94Z6Qk4PP2

— Thameena Giturwa (@Thameena10) October 10, 2014