How can be sure that you're getting the best price on the item you're purchasing? Senior lifestyle editor of RetailMeNot.com Trae Bodge recommends using price comparison tools, available both online and in the app store, to ensure you're getting a good deal. If you're looking to purchase an item online, Price Grabber and Google Shopping will allow you to compare prices of the item you're looking to purchase across different retail sites. If you're already at the store, the Red Laser app on your smartphone will scan the item you're interested in buying, and tell you how much it costs at surrounding stores, making sure you're not missing out on saving a few dollars by walking across the mall to another retailer!
For more advice on shopping smart, view Trae's essential tips, below: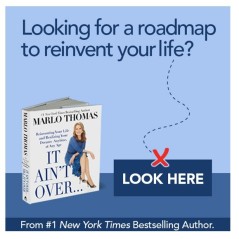 Add Marlo On Facebook:
Follow Marlo on Twitter:
Sign up to receive my email newsletter each week - It will keep you up-to-date on upcoming articles, Mondays with Marlo guests, videos, and more!