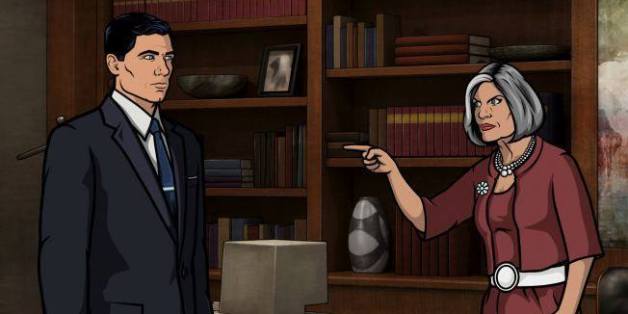 As reported by The Daily Beast, FX's animated comedy series "Archer" has decided to remove the ISIS spy agency name from the upcoming sixth season. Creator Adam Reed and executive producers Matt Thompson and Casey Willis decided to erase ISIS, standing for International Secret Intelligence Service, because of the shared acronym with the terrorist group.
The show's creators told The Daily Beast it was "just the most awful thing," admitting that they had hoped they could avoid changing the name. "We were waiting for it to go away—at least I was," Reed said. "Back in Season 5, FX said, 'This might be a thing,' and I thought, 'Maybe it won't be? Maybe it'll be the mole that I'm gonna ignore and nothing will happen.'"
To explain the name removal, the new season's first episode opens up with Malory Archer explaining that ISIS has been taken over by the CIA to her son, Sterling Archer, over the phone. As movers roll out the ISIS sign, it's the last that the agency's name is seen or heard.
The show's creators also addressed the now problem of sorting out all of the ISIS-branded merchandise:
"I gave my Dad one of the ISIS hats and he said, 'You know son, I'm not going to be able to wear the hat anymore,'" Reed told The Daily Beast. "'I'm gettin' looks at the hardware store.'
"I was at a meeting with the FX execs and I said, 'You know, with all this extra ISIS merchandise, you should just make the bad guys buy it,'" Reed continued. "Dead silence. And then they said, 'We have a lot of ISIS merchandise.' So I guess that's all going to a landfill somewhere."
BEFORE YOU GO
PHOTO GALLERY
Best TV Halloween Costumes