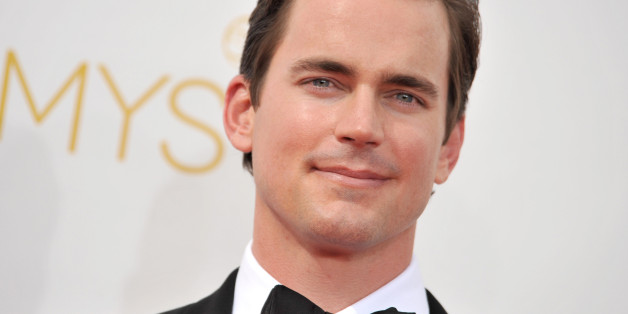 It's perhaps fitting that Matt Bomer's birthday coincides with National Coming Out Day. The Hollywood heartthrob, who turns 37 on Oct. 11, helped change the game -- as far as celebrity coming out stories are concerned -- by subtly acknowledging his husband, Simon Halls, and their three children in a 2012 acceptance speech.
Relationships aside, Bomer remains a star on the rise based on sheer talent and charisma. The actor has kept us on the edge of our seats on USA's "White Collar," stripped down with Channing Tatum and Joe Manganiello in "Magic Mike" and moved us to tears in "The Normal Heart."
Check out seven great reasons we love Matt Bomer on his 37th birthday.
1. He's a loving and devoted husband.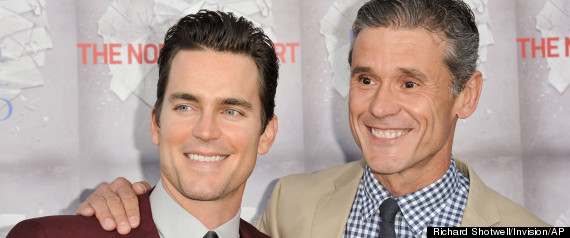 In a 2014 interview with Details, Bomer revealed that he's been married to Halls since 2011.
"It was very chill," he later told Out magazine of his nuptials. "There's a security, a validity of knowing that it's legal. It's hard to put into words." In 2012, the couple were presented with GLSEN's 2012 Inspiration Award by Bomer's "Magic Mike" co-star Manganiello, who called the pair "the example that the rest of our country needs."
And the pair remains committed: In January of this year, Bomer threw Halls, a longtime Hollywood publicist whom he's affectionally referred to as "his smarter half" and his inspiration, a 50th birthday party in Cabos San Lucas, Mexico with pals Kelly Ripa and Mark Consuelos.
2. He's a family man.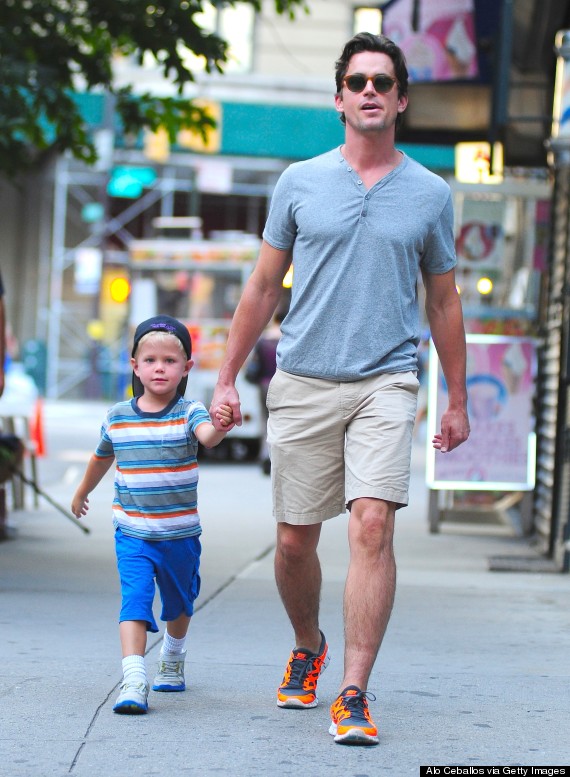 In addition to Halls, Bomer referred to his three sons -- Kit, Walker (pictured) and Henry -- as his "proudest accomplishment" when accepting the New Generation Arts and Activist Award at the 2012 Steve Chase Humanitarian Awards, and has continued to gush about his kids in subsequent appearances and interviews.
"There's a level of love that really dissolves a lot of egotism and self-absorption," he told Out magazine. "But at a certain point in my life, my whole day would have been about this interview. Now, it's a small part of a day that also includes a drop-off at school in the morning and baseball practice and a lot of other things that take precedence."
3. He's not afraid to take risks.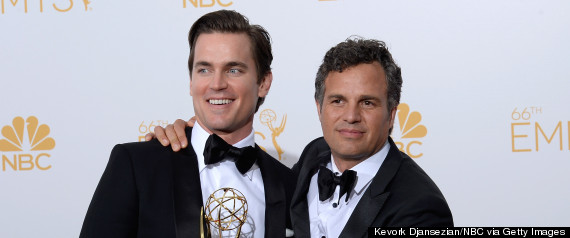 Bomer's seminal "Normal Heart" performance won him raves and an Emmy nod, but "Heart" playwright Larry Kramer wasn't convinced the actor was the best fit for Felix Turner, a closeted New York Times reporter who eventually dies of complications related to HIV/AIDS, at first.
Though Kramer initially felt the hunky star was "too beautiful" for the role, Bomer eventually won the celebrated scribe over, getting into character by losing more than 40 pounds and isolating himself from his family. The result was a credible, stirring performance that is said to have left both the playwright and director Ryan Murphy in awe.
"You know you have to push yourself and stress your parameters as an actor and as an artist and dig deeper than maybe you had to before -- especially in this medium," Bomer told HIV Plus magazine at the time.
4. He can sing.

Back when we were still watching "Glee," Bomer was a pleasant surprise in a guest stint that involved him crooning Duran Duran and Gotye as Cooper Anderson, the adversarial older brother to Darren Criss's Blaine, on the hit show's third season.
As it turns out, it wasn't Bomer's first musical turn. In 2010, he performed "It Only Takes a Moment" from "Hello, Dolly!" alongside Tony-nominated Broadway actress Kelli O'Hara as part of a tribute to composer Jerry Herman at the Kennedy Center Honors.
Given those vocal chops, we're rooting for Bomer (who's no stranger to the stage) to be cast as the leading man in a full-scale Broadway musical!
5. He's gracious.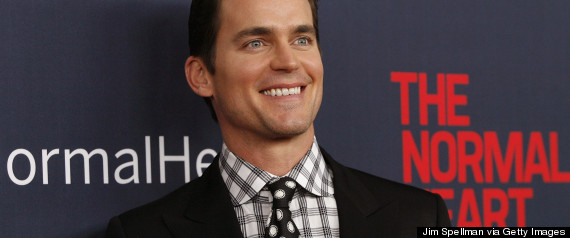 In 2012, American Psycho author Bret Easton Ellis slammed the possible casting of Bomer as Christian Grey in the film version of "Fifty Shades of Grey" as "absolutely ludicrous" because the actor is openly gay. "I think Matt Bomer is incredibly handsome and a good actor but I think he comes off totally gay," Ellis wrote on Twitter. The role, he added, "demands an actor that is genuinely into women."
Despite fan support for Bomer's casting, the role eventually went to Jamie Dornan. Not that Bomer is bitter, of course, telling ET Online at the time that he was "so grateful for the fans and touched."
6. He's remarkably modest.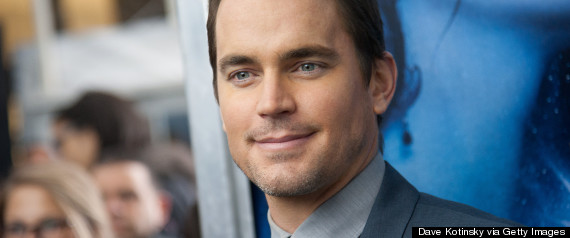 Bomer may be a dashing leading man who can pull off a G-string, but that doesn't mean he's banking totally on his looks. "In terms of aesthetics, though, yeah, I think there can be a perception that your sense of depth or personal history is light or incredibly easy," he told The Daily Beast. "But I can safely say that I had an incredibly difficult and trying past growing up and trying to be an artist and standing up as who I am in this world... You have more to bring the table than how you're perceived aesthetically.
7. He remains a staunch advocate for LGBT rights, and has never dismissed the significance of being an out actor.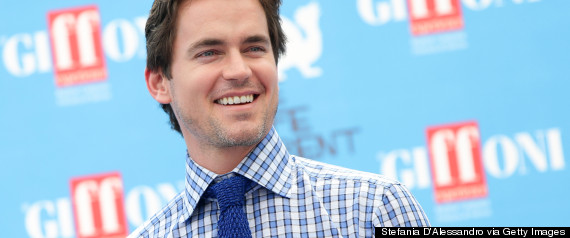 His subtle coming out speech garnered praise from fellow actors and LGBT rights advocates. "I had somebody from the military approach me a few weeks ago just saying how this helps people, affects people. It brought me to tears," he told E! Online at the time. As far as LGBT youth is concerned, he added, "They need saving, certainly in this day and age as much as ever—no matter how much we think we've progressed."
"Equality comes from treating everybody the same regardless of who they are," Bomer, who also starred in readings of Dustin Lance Black's "8," about California's voter-approved ban on same-sex marriage, said. "I hope the media and the press catches on to that because it's time to move out of 1992."
CORRECTION: The original version of this article misidentified Bomer's son Walker as his older son, Kit.
BEFORE YOU GO
PHOTO GALLERY
"The Normal Heart" Premiere