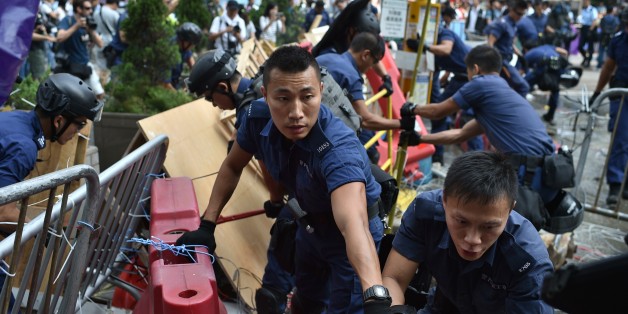 HONG KONG, Oct 14 (Reuters) - Hundreds of Hong Kong police, some carrying chainsaws, removed barricades erected by pro-democracy protesters near government offices and the city's financial center on Tuesday, a Reuters witness said.
The police operation was the third in two days to dismantle barricades after two-weeks of protests in the Asian financial hub. Violent clashes erupted on Monday between anti-protest groups and demonstrators after police removed barricades.
The protesters, mostly students, are demanding full democracy for the former British colony. The protest initially gained wide public support but that has waned as frustrations build over traffic gridlocks gripping Hong Kong.
(Reporting by Bobby Yip and Donny Kwok; Editing by Michael Perry)