It could be the ultimate cocktail of social networks.
One part Instagram, one part Tumblr, with a dash of Pinterest, a twist of Facebook and a few secret ingredients, Morsel is a new food-focused social network that aims to bring big-name chefs, cooking enthusiasts and #foodporn devotees to the same (digital) table.
Users share everything from cooking techniques to recipes to stories behind a certain dish by uploading photos, videos and text to make a post or "morsel" that other users can like, save and follow. The layout mimics aspects of publisher-platform hybrids like Medium, with the visual punch of Instagram and Pinterest.
"Imagine going to dinner and the chef coming out to talk about the dish you just ordered," Kris Peterson, Morsel's CEO and co-founder, told Crain's Chicago Business. "This is a tool to help people tell a food story in a simple way."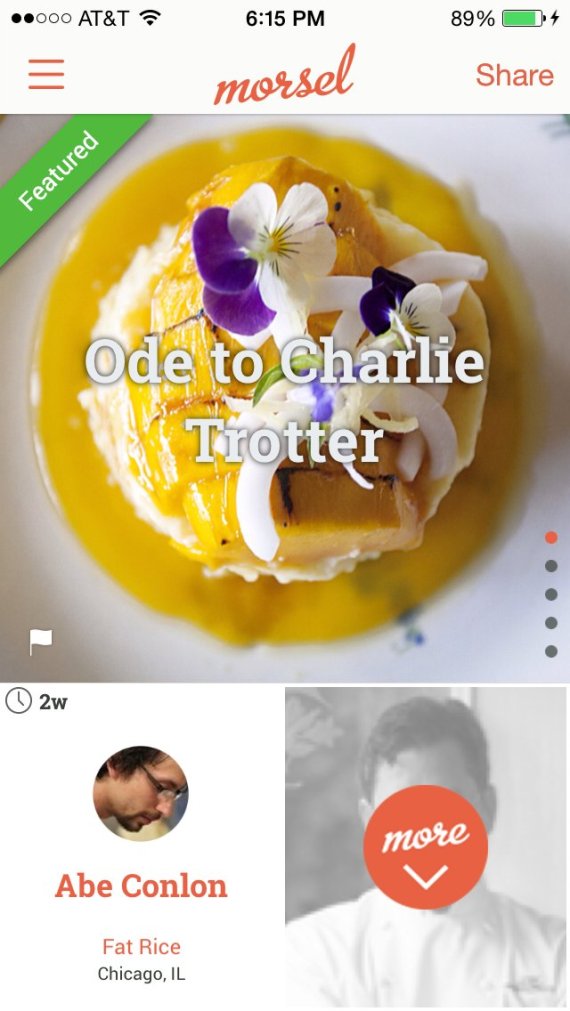 Based in the foodie playground of Chicago, Morsel quietly debuted its website this summer before adding a mobile app to the iTunes App Store in late September. Already, the nascent social network had pulled in more than 1,300 signups -- and $800,000 of funding from food business heavyweights like GrubHub co-founder Matt Maloney, who described Morsel as "the ultimate food porn."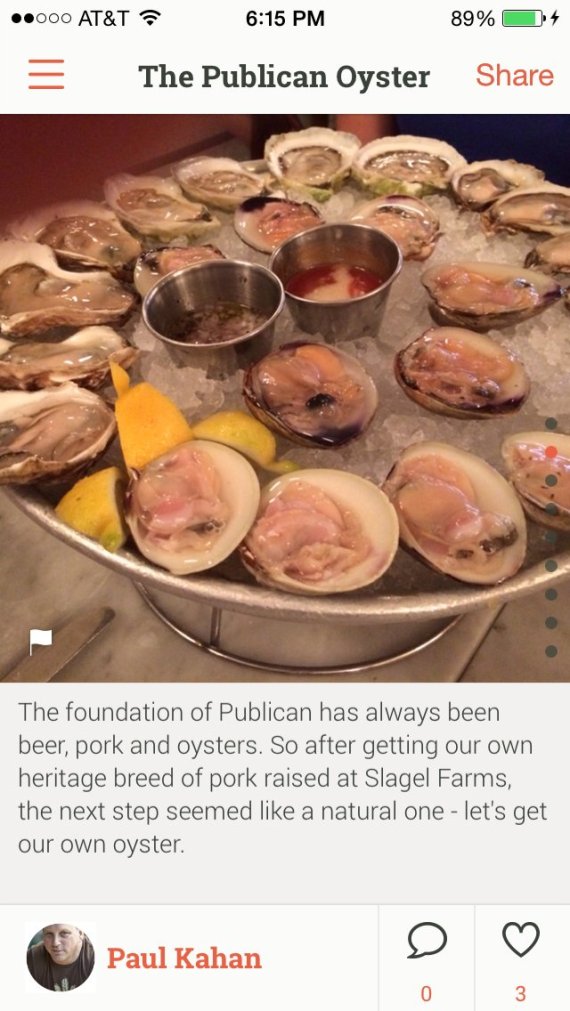 Rather than simply linking to a recipe or throwing a dreamy filter on a Sunday brunch pic, Morsel is a storytelling platform for food and drink lovers, its supporters say.
"Morsel gets to the heart of what makes every chef unique: the story of how his or her dishes come together," celebrity chef and Morsel user Paul Kahan told the Chicago Sun-Times. Kahan, for example, published a "morsel" about the inspiration for his popular Big Star taqueria -- and a callout to the women who create them.
Chef and butcher Rob Levitt, meanwhile, offered an instructional morsel on how butchers cook steak at home.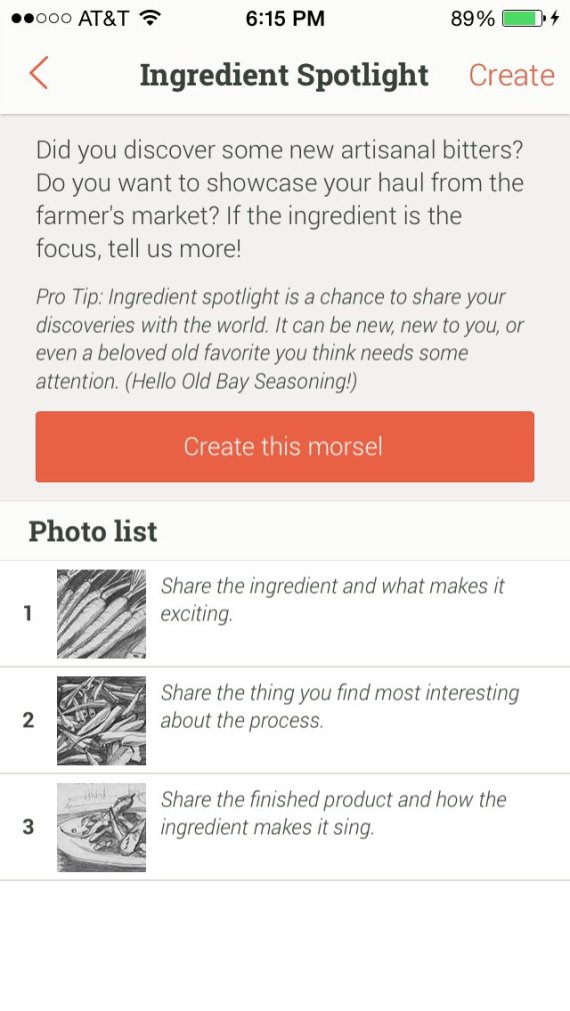 And while the site is dominated by professionals, at least for the moment, its developers say it's for cooks and creators that range from amateurs to celebrities. Vetted posts will be pushed to the entire network, though, like Twitter or Tumblr, stories can be viewed by any member who follows the creator.
"Good content can go viral, elevating it to the same plane as the fanciest 13-course menu concept," Peterson told Gigaom.
Want to read more from HuffPost Taste? Follow us on Twitter, Facebook, Pinterest and Tumblr.
BEFORE YOU GO
PHOTO GALLERY
Up In The Air: Food Porn At Its Finest