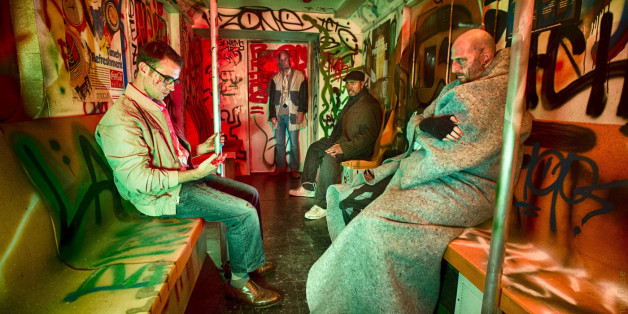 Are you queens ready to be scared to death?
The longest-running haunted house in New York City will hold a gay night this year that's sure to be the highlight of your Halloween festivities. On Oct. 22, Nightmare: New York will transform into Gay Night at Nightmare: New York, featuring music by s*dOt jOhn, giveaways from SCRUFF and drink specials all night long. This is the 11th season of Nightmare: New York, which is reportedly the second largest Halloween event in the city next to the famous Halloween Parade.
A press release for the event sent to The Huffington Post reveals:
"For the first time ever the renowned NIGHTMARE haunted house will delve into New York City's very own heart of darkness with a haunted attraction about the legendary horror stories and urban legends of NYC. Spanning time from when the island was called Manahatta to Cropsey, Gargoyles, alligators in the subways and to new legends of the super rats created by Hurricane Sandy, NIGHTMARE: NEW YORK reminds New Yorkers and beyond that some of the greatest nightmares are in your own backyard."
"One of the hallmarks of Nightmare has always been its ambition," says Timothy Haskell, Nightmare's creator. "Unlike most other haunted attractions we present a brand new experience every year in both theme and content. As artists this keeps it exciting and new. We could be celebrating our 50th anniversary and still feel like we are doing it for the first time!"
Gay Night at Nightmare: New York will take place on Oct. 22. For $10 off your ticket price present the secret password "LUGNUT." Head here for more information. Nightmare: New York runs through November 1st, 2014 at The Clemente, 107 Suffolk Street between Rivington and Delancey on Manhattan's lower east side.