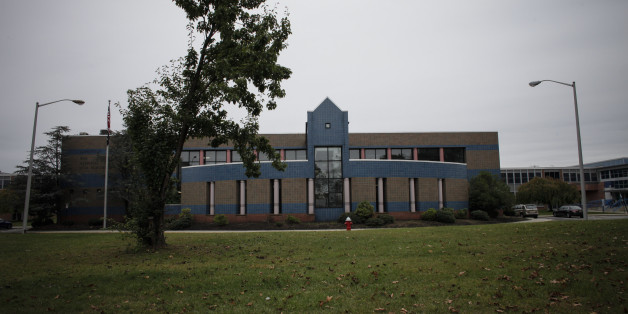 Penn State University has revoked a scholarship offer to a New Jersey high school senior playing for a football team caught in the middle of a locker room hazing scandal, Rivals.com reports.
Sayreville War Memorial High School's football team canceled its season this month following allegations of hazing and sexual assault. Seven players on the Sayreville, New Jersey team have been linked to the alleged hazing of four students over a span of 10 days in September. One incident allegedly involved anal sexual attacks, NJ.com reported.
Rivals.com first disclosed Penn State has decided against recruiting Myles Hartsfield, a senior at Sayreville who verbally committed to the university. Hartsfield planned to sign a letter of intent in the coming months, MyCentralJersey.com reported.
Police have not released the names of the seven juveniles ages 15 to 17 who were charged over the weekend in connection with the hazing, according to NJ.com. However, police were spotted at Hartsfield's residence on Friday night shortly before the announcement of formal charges against the teenagers.
Three of the seven minors arrested are charged with "aggravated sexual assault, aggravated criminal sexual contact, conspiracy to commit aggravated criminal sexual contact, criminal restraint, and hazing for engaging in an act of sexual penetration upon one of the juvenile victims." The other four are charged "with various counts including aggravated assault, conspiracy, aggravated criminal sexual contact, hazing and riot by participating in the attack of the remaining victims."
BEFORE YOU GO
PHOTO GALLERY
Sayreville War Memorial High School Hazing Scandal