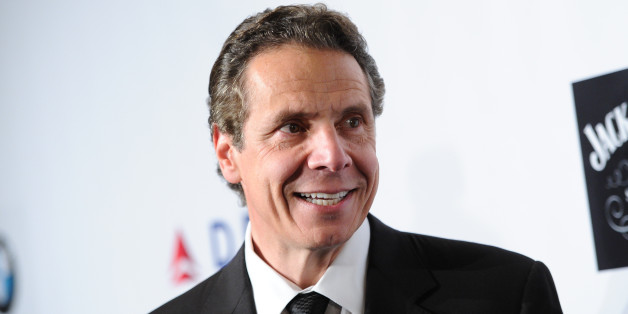 Governor Andrew Cuomo is expected to coast to victory in his re-election battle next month, but a Tuesday Wall Street Journal interview revealed that may not be the end of the campaign trail for the New York Democrat.
Cuomo reignited speculation surrounding a 2016 bid when his book deal was announced last summer. His memoir, "All Things Possible: Setbacks and Success in Politics and Life," was released Tuesday.
The WSJ pushed Cuomo on his 2016 plans in an interview ahead of the book's release, asking "Do you want to run for president?"
Cuomo retorted with the oldest question-dodging trick in the book, throwing the question right back at the WSJ: "Do you want to run for president?"
"No. Do you?" the paper responded.
"I want to run for governor," Cuomo said. When the WSJ noted Cuomo could run for governor and president at the same time, Cuomo again said he "just" wants to run for governor.
"I'm focusing on running for governor. And then I'm going to focus on being the best governor I can be."
Cuomo didn't explicitly say he won't pursue a bid for the Democratic nomination in 2016, a race in which he'd likely face former Secretary of State Hillary Clinton.
In another attempt to weasel a response to the 2016 question out of Cuomo later in the interview, the WSJ asked whether the governor planned to stay in the state of New York for the next four years.
"That's what I hope to do," Cuomo said. "Unless I drop dead with a heart attack or take a plane to Italy and decide not to come back."
Cuomo holds a safe lead over Republican challenger Rob Astorino just three weeks ahead of the election:
BEFORE YOU GO
PHOTO GALLERY
United States Governors