Before there was such a thing as color photography, artists would occasionally partake in hand-painting their photographs, bringing a not always natural but often arresting splash of vibrancy to an otherwise sepia palette. Of course, now that photography has evolved exponentially beyond its monochromatic origins, there's no obvious reason to partake in any sort of photo painting.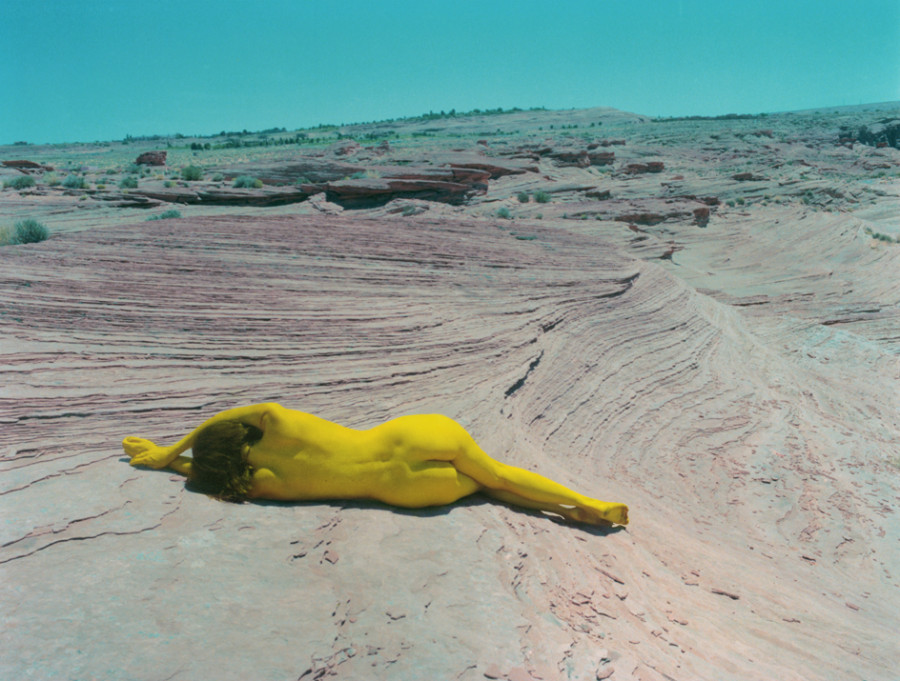 Shae DeTar Just The Other Side Of Nowhere Painted photograph 18 x 24 in Edition of 7
Yet occasionally a contemporary artist revives the retro technique of hand-painted photography, thereby revealing its eternally hypnotic powers. One such artist is Shae DeTar, a New York-based fashion photographer who transforms idyllic landscapes and ethereal ladies into electric-tinted psychedelic wonderlands. The realistic imagery captured through a camera's lens reacts with the acidic colors injected by DeTar, yielding a hallucinatory vision somewhere between planet Earth and a utopian mirage.
DeTar hand-paints a mixture of black-and-white photos, resembling everything from the 1960s to the Pre-Raphaelite Brotherhood. The jumbled display of past and present, mixed up with artificial coloring, conjures an alternate reality removed from the stuff of this world. "I suppose I am creating a world I wish I lived in, or I am trying to create a moment that is far more enticing than the one directly in front of me," the artist told Rooms Magazine.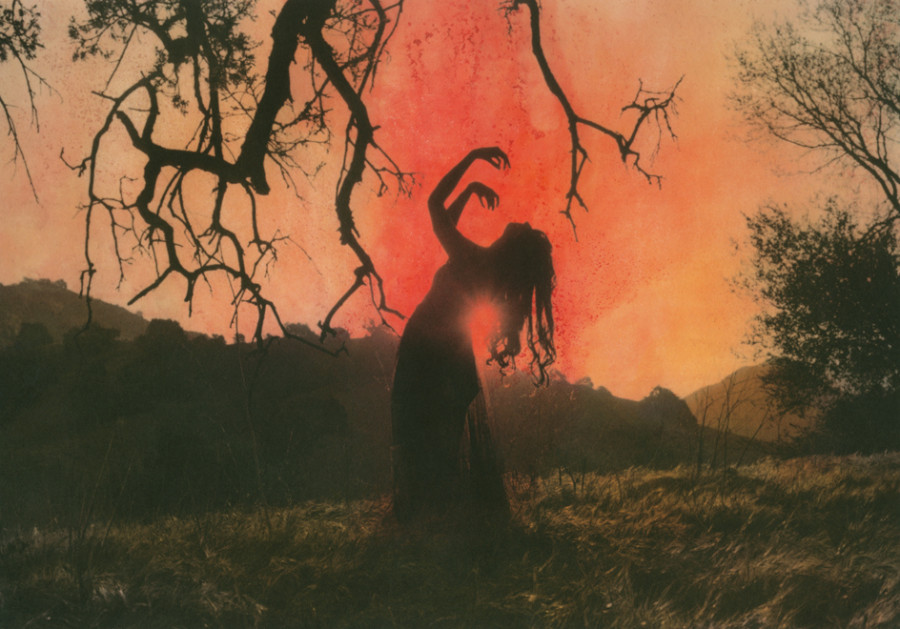 Shae DeTar Courage Rising Painted photograph 22 x 33 in Edition of 7
"When I am shooting, I am trying to take the muse, myself and the viewer out of direct reality, perhaps even into a world that doesn't exist anymore or maybe even never existed. The past is always on my mind as well. So many of my peers are so excited about the present, all that is going on in science and the future, and while I think that a lot of what is going on in science is amazing, I'd swap these times we live in for a much simpler one, maybe even as far back as cavemen days. I suppose I should be content with the times we live in, but I am not."
See DeTar's tripped out visions below and let us know your thoughts in the comments. For more hand-colored photo goodness, check out these vintage shots of children dressed up as flowers.
BEFORE YOU GO
PHOTO GALLERY
A History Of Hippies