We've seen Disney characters reimagined as lawless badasses and high-fashion models. We know what they might look like as another gender, a different race, the Avengers, Walking Dead zombie-slayers and not-so-happy individuals living ho-hum lives.
And now, we present: classic Disney characters as people. Japanese illustrator Chaico sketched a bunch of the famous furry and feathery cartoons as they'd look in manga-style human form. Here are some of our favorites.
Mickey Mouse
Minnie Mouse
Goofy
The Three Caballeros
Panchito Pistoles, Donald Duck and Jose Carioca.
Simba from "The Lion King"
Abu from "Aladdin"
Sebastian from "The Little Mermaid"
Ariel and Flounder from "The Little Mermaid"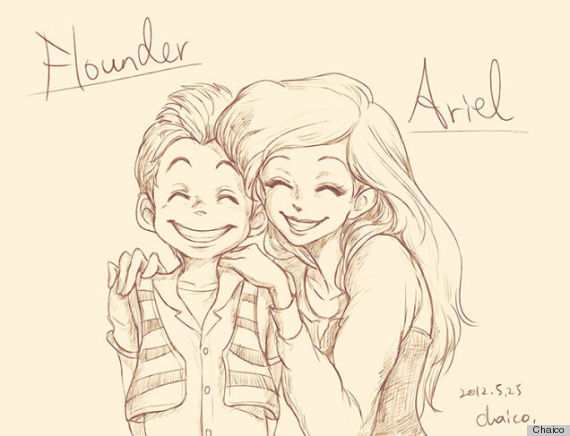 Maximus from "Tangled"
You know, the horse.
Chip and Dale
Dodger and Oliver from "Oliver and Company"
BEFORE YOU GO
PHOTO GALLERY
The REAL Stories Behind These Disney Movies Will Ruin Your Childhood