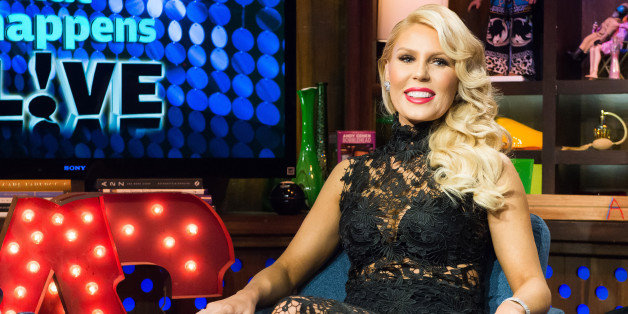 Gretchen Rossi has some fighting words for her former "Real Housewives of Orange County" castmate Tamra Barney.
On Tuesday, Rossi and fiance Slade Smiley stopped by Andy Cohen's "Watch What Happens Live." After Cohen played clips of Barney saying nasty things about Rossi, the former "RHOOC" star was not shy about calling Barney a liar and a "sociopath."
"Tamra Barney [has] lost all credibility with everybody, including the viewers," Rossi said. "She's the biggest lying, manipulating, conniving, narcissistic sociopath -- and I say she's a sociopath because sociopaths don't even realize they do any wrong. All they do is blame everyone else for their mistakes and that's all she continues to do. And the viewers saw it this last season."
Rossi also questioned Barney's statement about portraying a fictional character on the Bravo reality series. When questioned about her behavior on the series, Barney has said she isn't a troublemaker, but rather makes the show "worth watching."
"Like, she keeps putting that out there, isn't that weird to you that she keeps saying that?" Rossi asked Cohen. "I think that hurts the franchise because when I was on the show I was real. I was really me and I wasn't playing a character and I wasn't doing anything to make good TV, as she keeps putting out there and I don't like that."
In September, RadarOnline.com reported Barney is at risk of getting fired from "RHOOC," citing an unnamed source that said Barney is "not being authentic."
BEFORE YOU GO
PHOTO GALLERY
Real Housewives Of Orange County