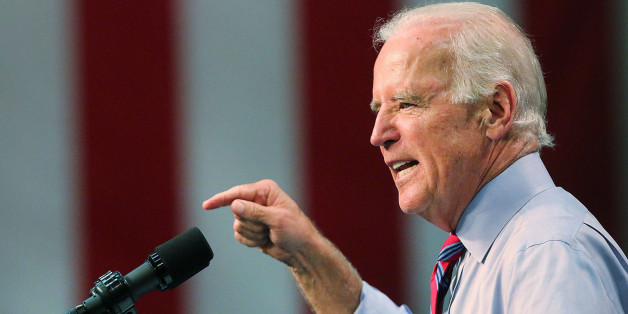 Vice President Joe Biden made the case for Democrats on Tuesday ahead of another tough election year, where the left risks losing the Senate and voter turnout is critical.
Identifying himself as "the only white boy on the east side of Wilmington," Biden appealed to black clergy in a closed-door meeting in South Carolina. Biden took aim at tea party Republicans, calling members of the far-right "crazy," according to a readout acquired by CNN from an individual who attended the event.
"This is not your father's Republican Party," Biden said, according to the readout. "This is a different breed of cat, man. I am not making a moral judgment, but I will tell you that they have no judgment."
The comments were not confirmed by the vice president's office, CNN noted.
Biden told the group of about 100 clergy that Democrats will "turn things around" if successful come November, but warned of a grim outcome if Republicans regain control of Congress.
"If they win again, we are going to get no consensus on anything for the next two, four, six years," he said, according to CNN's source. "But if we beat some of these folks, it's going to give some spine to the Republicans who know better."
The vice president, who has attributed his success over the years to black voters -- saying in July that he was elected to the Senate in 1972 "because of the NAACP" and noting Tuesday that he "got 98 percent of the African-American vote every time I ran" -- hammered in the importance of getting black voters to the polls.
"What the other team has done so skillfully over the last 15 years is convince our folks that it's not worth voting," Biden said. "Rich guys never get fooled that it's not worth voting. They always show up and vote. But they tell our folks it doesn't matter, that government doesn't work anyway."
Black voters hit a milestone last election cycle, turning out to vote at a higher rate than any other minority group in 2012. Representing 12 percent of eligible voters, black voters outperformed their share in casting 13 percent of votes that year.
BEFORE YOU GO
PHOTO GALLERY
Joe Biden Makes Faces At VP Debate