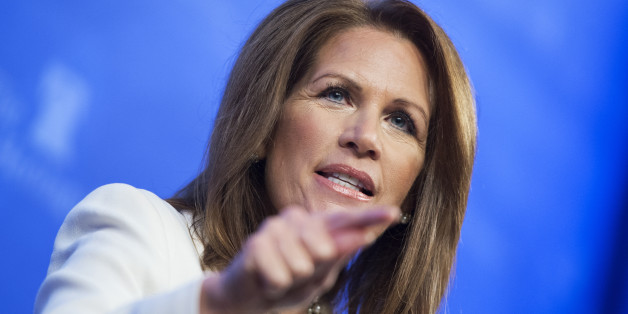 Leonard Richards thinks the voters in Minnesota's 6th congressional district are ready for a change. With Rep. Michele Bachmann (R-Minn.) retiring, Richards is trying to throw his hat into the ring as an extremely nontraditional candidate -- a convicted murder serving a life sentence in prison.
The St. Cloud Times reports that Richards, 72, is serving his term at the Minnesota Correctional Facility-Stillwater after being convicted of killing his half-sister and his attorney in the 1980s.
Minnesota leaders, including Gov. Mark Dayton (D) and Secretary of State Mark Ritchie (D), have asked a federal judge to block Richards from getting his name on the ballot. Ritchie's office argues that he is ineligible because he failed to pay the filing fee, submit a petition and file the notarized affidavit required to declare candidacy.
If Richards does get on the ballot, he will be up against former state Rep. Tom Emmer (R), Sartell Mayor Joe Perske (D) and law student John Denney, who is running with the Independence Party.
While Richards' incarceration does not prohibit him from running for federal office, he will not be able to vote for himself. He told the St. Cloud Times that he associates with the Democratic Party -- which is known as the Democratic-Farmer-Labor Party in Minnesota -- and wants to restore voting rights for felons.
Bachmann has thrown her support behind Emmer, who was known as a tea party backer but lately has been cultivating a more moderate image. He has also picked up the backing of former Alaska Gov. Sarah Palin (R) and former Sen. Norm Coleman (R-Minn.).
Perske, meanwhile, has been trying to tie Emmer to Bachmann and is arguing the Republican candidate would mirror her outspoken, conservative style.
BEFORE YOU GO
PHOTO GALLERY
Unforgettable Bachmann Moments