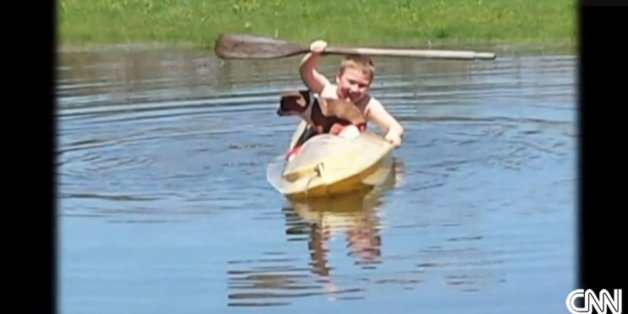 The lawyer for a 10-year-old Pennsylvania boy accused of killing a 90-year-old woman said his client's confession raises "red flags."
Bernard Brown, who is representing Tristin Kurilla, said his client did not have a lawyer present when police interrogated him and he allegedly told them "I killed that lady."
The Citizen Voice reports that Kurilla's mom, Martha Virbitsky, allegedly declined to have a lawyer present when police questioned her son. But the law forbids a parent from waiving that right, Al Flora, former chief public defender for Luzerne County, told the Voice.
"It seems there was some intimidation," Brown said. "You can see through the writing of the affidavit, they seem to be double backing and re-interviewing Tristin or his family."
Police said Kurilla got angry with 90-year-old Helen Novak for yelling at him at his grandpa's Tyler Hill home. He allegedly wrapped a cane around her neck and held her down while repeatedly punching her.
The boy is charged as an adult with criminal homicide. He is being held in Wayne County Correctional Facility, an adult prison. He is separated from the other inmates.
The Times-Tribune reports that, during a search of Kurilla's cell, guards found several notes apparently written by the boy, including one that said "how to escape."
Brown said he plans to ask that his client be moved to a juvenile detention facility and that his case be heard in juvenile court. Kurilla is scheduled to have a psychological evaluation this week.
Brown previously said Kurilla has emotional problems and may be unfit to stand trial.
"We're going to move this as quick as possible," Brown told reporters, according to the Times-Tribune. "Nobody wants this child in that facility longer than he has to be."
Like Us On Facebook |

Follow Us On Twitter |

Contact The Author
BEFORE YOU GO