A group of children in Australia were left awestruck this week when Batman and Catwoman appeared high in the sky, performing stunts on Melbourne's tallest skyscraper.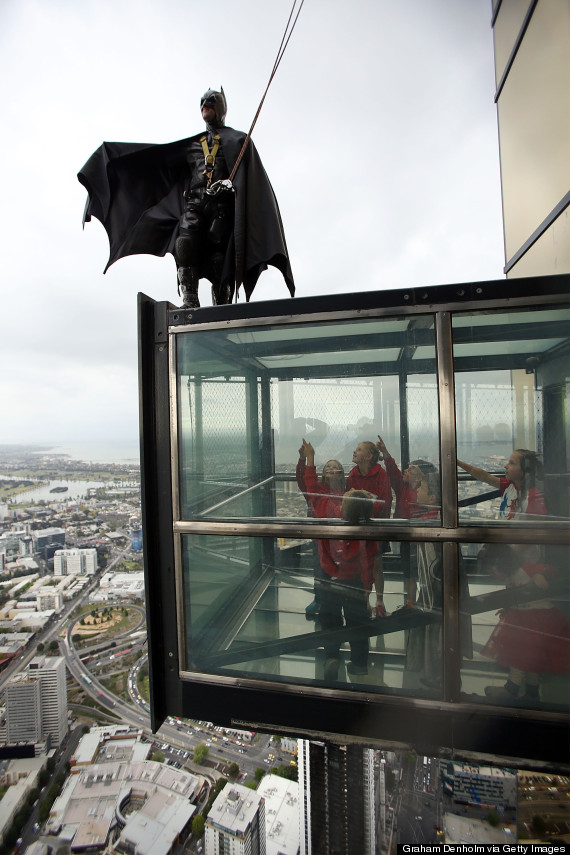 Costumed stunt specialists Chris and Rowena Davis made quite the impression Wednesday when the masked duo — suspended with ropes and pulleys — clambered about the outside of Melbourne's 975-foot Eureka Tower.
The superhero performance was reportedly organized to promote the launch of Super Boss Day, a fundraising campaign spearheaded by Heartkids, an Australian charity that raises funds and awareness for childhood heart disease.
Heartkids' new campaign encourages bosses to dress up as their favorite superheroes, with the aim of drumming up support for the organization and their cause. "It's ... to get workplaces involved in the fun," Norm Hutton, CEO of Heartkids Victoria, told Mashable.
According to Heartkids, more than 2,000 children are born with heart defects every year in Australia. The first Super Boss Day is slated to take place next February.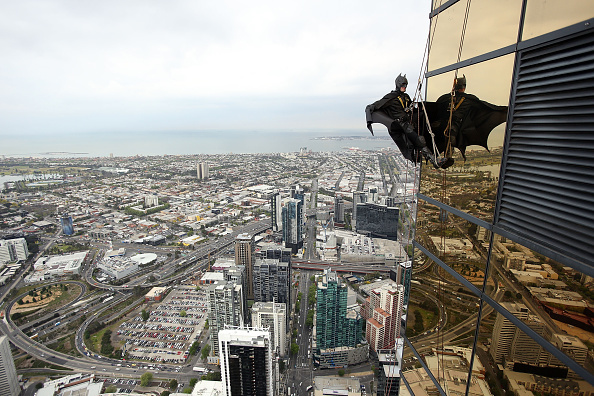 Graham Denholm/Getty Images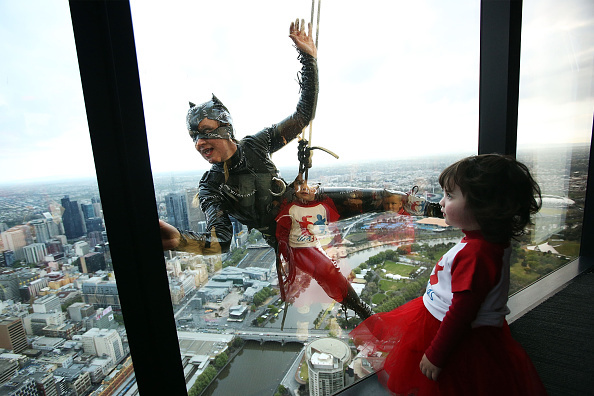 Graham Denholm/Getty Images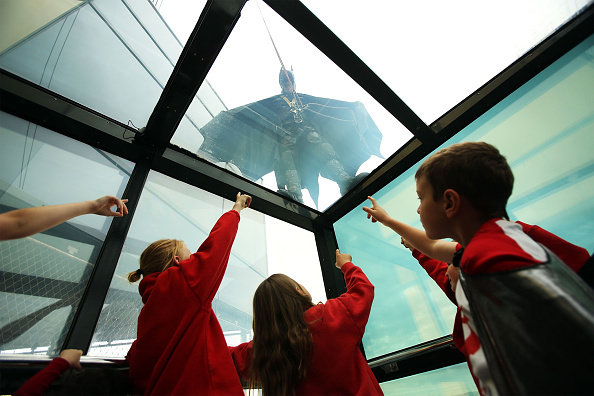 Graham Denholm/Getty Images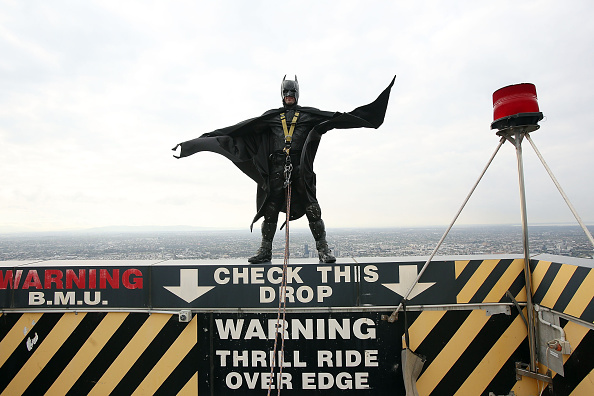 Graham Denholm/Getty Images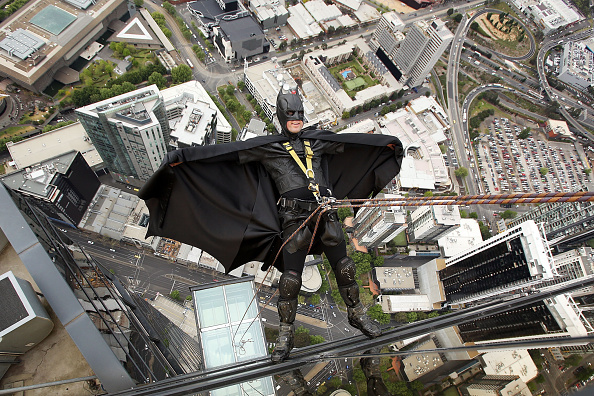 Graham Denholm/Getty Images
BEFORE YOU GO
PHOTO GALLERY
Random Acts Of Kindness