Life on the West Coast has some advantages.
Okay, who are we kidding? It's pretty much perfect by these standards. And, according to the results of Zillow's annual trick-or-treat ranking, it's also the best place for kids to score copious amounts of sweets this Halloween.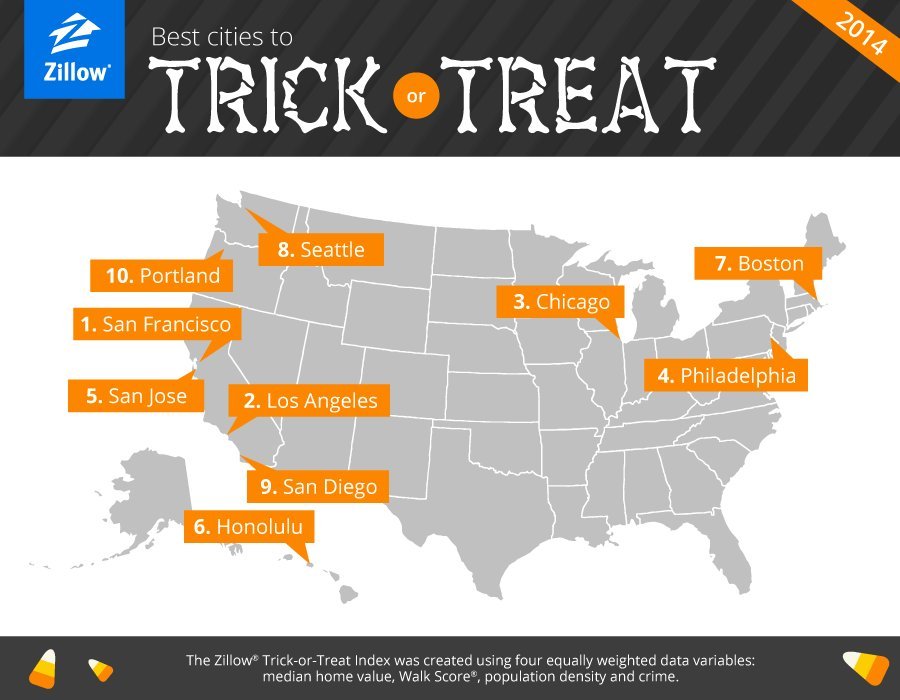 San Francisco reigns supreme for the fourth year in a row, winning the title of the city that "will provide the most candy, in the least amount of time, with the fewest safety risks," according to Zillow.
For those who think their city was shafted, here's how the list was compiled: "The ranking was calculated using four equally weighted data variables: Zillow Home Value Index, population density, Walk Score and local crime data." Got it?
Your move, NYC.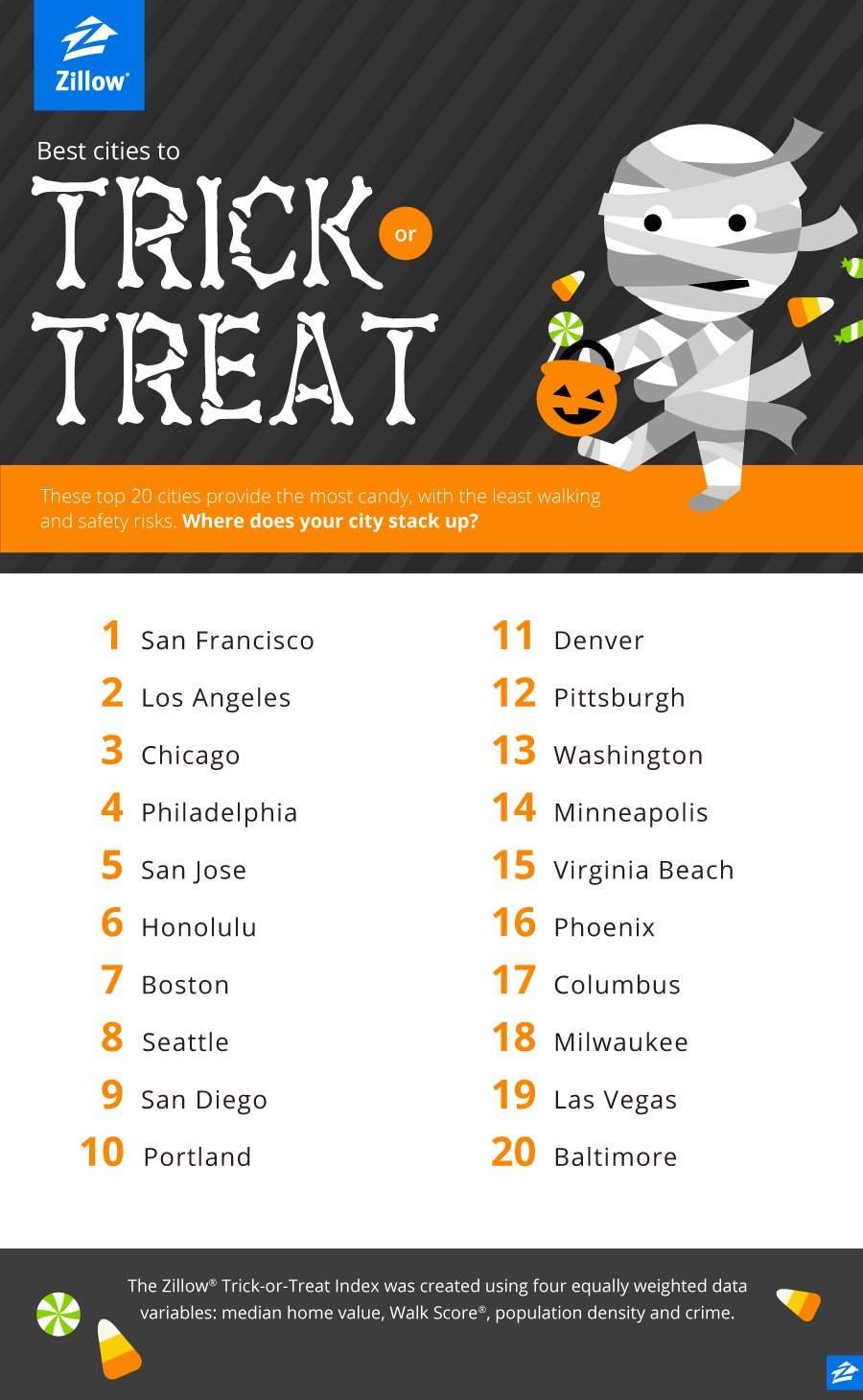 BEFORE YOU GO
PHOTO GALLERY
DIY Costumes