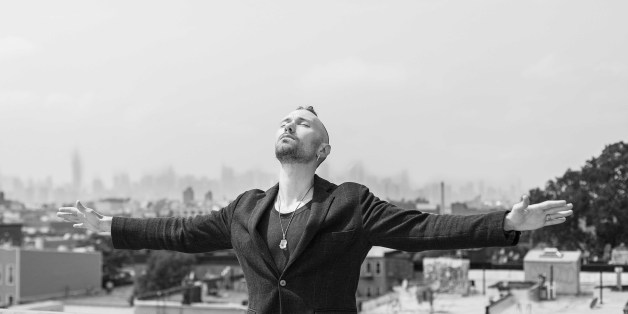 East Forest, the ambient dreampop project from Trevor Oswalt, is preparing to release its seventh album, "Orbits," on Nov. 11. HuffPost Entertainment is excited to premiere the album's second single, "Hold On, Again," and its accompanying video.
Opening with reverberating piano chords, organic samples of moving water and tenuous falsettos, the track gradually builds into a magnificent climax led by stuttering synths and light percussion.
"'Hold On, Again' is a track that shouldn't even exist," Oswalt told The Huffington Post. "When I was recovering from a second near career-ending bike accident I was in my Portland studio one rainy afternoon. 'Hold On, Again' was improvised in one sitting, and it was fortunately recorded for a podcast of live work which was later released on a lark. The song gained a lot of popularity and eventually prompted me to revisit the work in the studio and further flesh it out. It became a sort of simple siren song of hope that translates to our busy daily lives. It sings to the part of us that knows a more beautiful world is possible even if we cannot visualize the steps to get there. The video for the song, directed by my friend Travis Blue, with visual effects by David Lobser, takes the music into a more stylized visual realm with a bleak industrial landscape exploding into a another possible reality."
Watch the video above and forget about all those silly things that are stressing you out right now.
BEFORE YOU GO
PHOTO GALLERY
Artists To Know In 2014