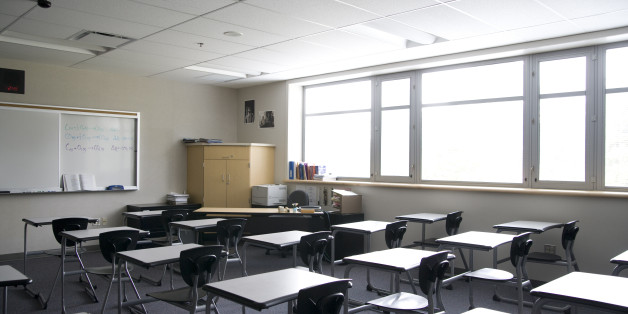 Schools around the country are taking steps against Ebola, screening students, passing out information and, with the air travel of an infected nurse between Texas and Ohio, closing schools in those two states.
In Northern Virginia's Fairfax County Public Schools, officials said they are asking every student with a fever about recent travel to Ebola-affected countries, like those in West Africa. Students who answer yes will get additional Health Department screening. New students to the district will be given a questionnaire about travel history, reports local station WJLA-TV.
"The point is, while we're not anticipating any Ebola cases, we believe this does provide an added layer of protection," John Torre, a school district spokesman, told WJLA.
The New York City Department of Health this week issued Ebola guidance for schools in the country's largest district. The guidance advises any student with a fever who has recently traveled to an area affected by Ebola to immediately consult a school nurse. If there is no nurse available, the student "should stay in a private room until parent pick-up, and the parent should be told to seek immediate medical advice."
In Georgia, a Department of Public Health letter to school officials made similar recommendations. Sick students should be asked about their travel history, and schools should reinforce "healthy germ-stopping habits," the letter says.
The DeKalb County School District in Atlanta notified principals and administrators it would not allow new students from West Africa or "other affected areas in the United States" to enroll or attend classes "without proper medical documentation and approval from the superintendent," according to WXIA. The station reports two brothers who had recently been in Liberia have been prevented from enrolling until they provide proof they are "free from Ebola."
In Louisiana, the state education board released rules for how schools should respond in the event Ebola is diagnosed in the state. The rules say that school leaders can dismiss class due to emergency medical situations, although quarantined students would still have to do homework, a local Fox outlet says.
In Dallas, where two nurses who cared for a Liberian man who died from Ebola have been diagnosed with the virus, schools are checking students who show signs of illness with electric temperature scanners, reports CBS/AP. In Lubbock Independent School District, new students are given a questionnaire that asks about travel history and symptoms of illness.
Texas schools are closed in places where students may have had contact with Amber Joy Vinson, one of the nurses diagnosed with Ebola. Vinson cared for Thomas Eric Duncan, a hospital patient who died earlier this month.
Vinson took a flight from Texas to Ohio last week, and returned on Monday. She began showing definitive symptoms after the return flight.
Three schools in the Belton Independent School District in Texas are closed this week, because two students were on the same flight as Vinson. The schools are now being disinfected. The parents of the students who were on the flight with Vinson are keeping their children home from school the next few weeks, according to The New York Times.
Two schools in suburban Cleveland -- Solon Middle School and Parkside Elementary School -- closed Thursday, after district officials realized a staff member had taken the same aircraft as Vinson, but a different flight. In nearby Akron, Resnik Community Learning Center closed until Monday, after officials learned Vinson had recently spent time with one of the school's parents, says The New York Times.
This article has been updated to include the DeKalb County School District in Atlanta.

BEFORE YOU GO
PHOTO GALLERY
Symptoms of Ebola