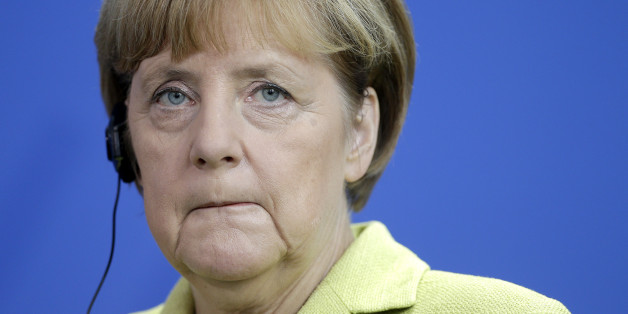 * FTSEurofirst 300 falls 1 pct, hits 13-month low
* Euro zone banking index falls 2.7 percent
* Getinge slumps 15 pct after trimming sales forecast
By Atul Prakash and Blaise Robinson
LONDON/PARIS, Oct 16 (Reuters) - European shares extended steep losses on Thursday on mounting concerns over weakness in the global economy and fears of deflation in the euro zone, sending a benchmark index to a 13-month low at one point.
Cyclical shares, which are more sensitive to economic conditions, were the worst hit. The euro zone's banking index fell 2.7 percent, insurers dropped 2 percent and the construction index was down 1 percent.
At 1442 GMT, the pan-European FTSEurofirst 300 index was also down 1 percent at 1,239.49 points, after touching 1,215.62 earlier, the lowest level since September last year. It has slumped more than 13 percent in just four weeks.
The euro zone's blue-chip Euro STOXX 50 index was down 1.2 percent at 2,857.59 points after falling as much as 2,789.63 earlier in the session.
"The bulk of the options on the Euro STOXX 50 are in a channel between 3,100 points and 2,900 points, so the brokers are forced to dump big bundles of contracts now that the index is below this range, which explains the carnage," KBL Richelieu portfolio manager Pascal Bernachon, said.
"Automatic sell orders are polluting the market. A big chunk of the selling volumes yesterday and today is coming from margin calls and algo programs in dark pools, not buy-and-hold fund managers getting rid of stocks."
Bernachon said big buyers were missing from the market as banks were focusing on a euro zone-wide asset health check by the European Central Bank, while the insurers were blocked by solvency ratios, and foreign investors were getting out of Europe to avoid taking a currency hit.
The Euro STOXX 50 Volatility Index, a widely used measure of investor risk aversion known as the VSTOXX, surged to 32, its highest since mid-2012, signaling a sharp rise in risk aversion. The index traded at around 19 only a week ago.
"Nobody wants to sell at these levels, so this is not about investors taking the decision to cut positions, it's all about automatic stop-losses and forced sales due to margin calls," Christian Jimenez, fund manager and president of Diamant Bleu Gestion, said.
"And the more stocks go down, the more stop-losses get triggered. A negative spiral has started, and the news flow is clearly asymmetrical now. People only see the negative headlines. So it's definitely too early to buy."
A ratio measuring the number of negative 'put' options versus bullish 'call' options on the Euro STOXX 50 index also surged to more than 2, marking its highest level since August last year.
A ratio above 1.5 generally signals that investors are turning cautious, buying 'puts' as a hedge for their equity portfolios in case of a market sell-off.
The FTSEurofirst 300 index's fall continued from Wednesday, when it tumbled 3.2 percent, its biggest one-day slide since late 2011. The index, however, trimmed some losses late on Thursday after James Bullard, head of the St. Louis Federal Reserve Bank, said the Fed may want to keep up its bond buying stimulus for now given a drop in inflation expectations.
Southern European stocks were hit hard on Thursday, as investors dumped risky assets in the region.
Across Europe, Britain's FTSE 100, Germany's DAX , France's CAC, Italy's FTSE MIB and Portugal's PSI 20 fell 0.4 to 3.2 percent. Switzerland's SMI index was down 1.4 percent after the government cut its economic outlook.
The acceleration of the 'risk-off' trade in the last few days was also visible in other asset classes, with investors cutting exposure to assets such as Greek bonds, which have been hit by renewed concerns about Greece's finances.
On Thursday, Greek 10-year government bond yields rose above 8 percent for the first time since February on growing worries about possible early elections and Athens' plans to exit its bailout program a year ahead of schedule. Greek stocks fell 2.2 percent, adding to an 11 percent slide over the previous two days.
Washington renewed a warning on Wednesday that Europe risks falling into a downward spiral of lower wages and prices.
Among individual sharp movers, Swedish group Getinge slumped 15 percent after trimming its sales growth forecast for the year, while Air France-KLM rose 5 percent on news that its pilots unions had reached an agreement on Transavia France.
Europe bourses in 2014: http://link.reuters.com/pap87v
Asset performance in 2014: http://link.reuters.com/gap87v
Today's European research round-up
(Editing by Mark Trevelyan and Susan Fenton)