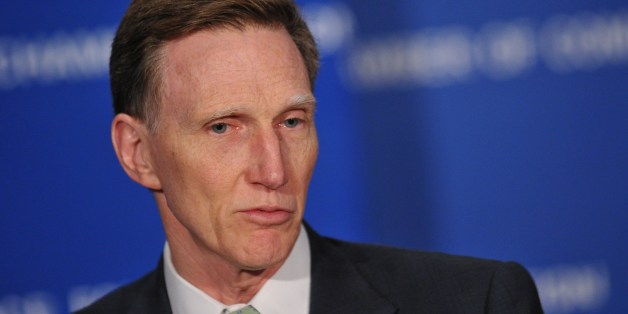 John Pistole, administrator of the U.S. Transportation Security Administration, will retire, the Department of Homeland Security said in a statement Thursday.
Pistole's retirement will be effective Dec. 31. According to a press release from the TSA, Pistole is expected to work in academia beginning in early 2015.
"It has been an honor and a privilege to have served as TSA Administrator. No words can convey my deep gratitude for the hard work and dedication of the thousands of men and women committed to protecting the American public," Pistole said in a statement. "I could not be more proud of all that our employees have accomplished together, particularly what they have done to help enhance the effectiveness and efficiency of transportation security while improving the passenger screening experience."
Pistole is the former deputy director of the Federal Bureau of Investigation. He has served as TSA administrator since 2010.
DHS Secretary Jeh Johnson released the following statement on Pistole's retirement:
I thank John S. Pistole for his four and a half years' service as Administrator of the Transportation Security Administration (TSA) and 31 years of service to the nation.

Since assuming his role as Administrator in June 2010, John Pistole has led the TSA workforce of over 60,000 and has overseen the security operations of more than 450 airports throughout the United States. Under John's leadership, TSA launched its "Trusted Traveler" program, TSA Pre ✓™, which over five million passengers per week now use at 120 U.S. airports. John brought to TSA extensive experience in national security, counterterrorism and fighting organized crime.

John Pistole has been integral in leading TSA's transformation to a risk-based, intelligence-driven counterterrorism agency dedicated to protecting our transportation systems. Because of his efforts over the past four and a half years, our country's transportation systems are more safe and secure. I am grateful for John's contributions to DHS, TSA and our country. I congratulate John on his career as a selfless public servant and wish him and his family the very best as he leaves TSA. I also thank John for his friendship, counsel, and devotion to duty.
This story has been updated with quotes from Pistole and Johnson.
BEFORE YOU GO
PHOTO GALLERY
PHOTOS: TSA Joins Instagram