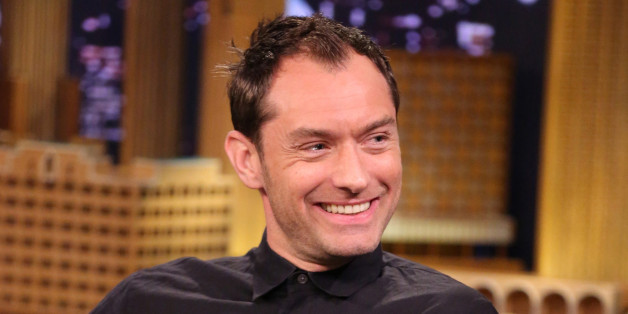 Great news for Jude Law!
The actor and his ex-girlfriend, Catherine Harding, are expecting a baby together. This will be Law's fifth child, and his first with Harding.
"I can confirm that Jude Law and Catherine Harding are expecting a child together in the spring. Whilst they are no longer in a relationship, they are both wholeheartedly committed to raising their child," the actor's rep told People in a statement, adding: "They consider this a private matter and other than this confirmation no statement will be made. I ask that you respect the privacy of all parties involved and their families."
Law, 41, has three children with ex-wife Sadie Frost -- sons Rafferty, 18, and Rudy, 12, and daughter Iris, 13 -- and another child, Sophia, 5, with model Samantha Burke.
Law has been open about parenthood, telling Parade in 2009 that "being a daddy is what counts."
"I used to sleep until noon, but it's not so bad to have to get up at 7 and give them breakfast," he said. "My daughter made me realize that if there's anything that's going to make a man of you, it's having your will broken by a little girl."
BEFORE YOU GO
PHOTO GALLERY
Pregnant Celebrities