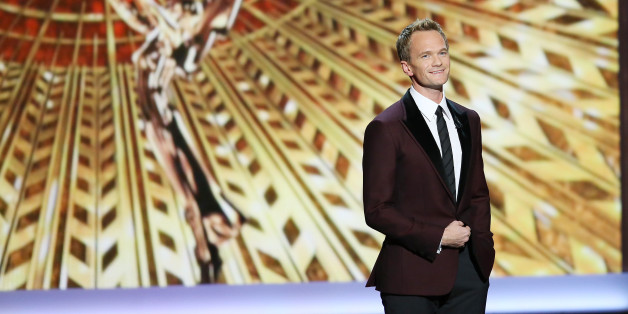 When news broke on Wednesday that Neil Patrick Harris would host the Oscars in 2015, he tweeted a video in which he crossed the gig off a lengthy bucket list. But in an interview with Z100, Harris admitted that he was initially "terrified" to take the job.
"I've been in the hosting world for a little while and the Oscars has been that show that I was terrified to take on, but had never been asked to do," Harris told Elvis Duran. "So when Neil Meron and Craig Zadan, the producers of the show, they just reach out to someone, and thankfully, I think with the help of 'Gone Girl' and 'A Million Ways to Die in the West,' I had a couple more feature film credits than I did before and that definitely helps with the Academy and their decision making. It's weirdly one of those things that you don't know when it's happening and you don't reach out for it and present yourself, you just sometimes get a call."
When asked if he was excited to host, he said, "Partly, I'm that way, and partly I'm reticent because I've always thought and said it's the big target and as exciting as it is it's potentially lose-lose in various ways because it's just such a big show."
Harris said that he first got the call last Friday, but he hasn't started planning the details of the show, which airs Feb. 22, 2015, just yet.
Hear Neil Patrick Harris' interview in its entirety over at ElvisDuran.com
BEFORE YOU GO
PHOTO GALLERY
Celebs Who Go On Reality TV As Judges