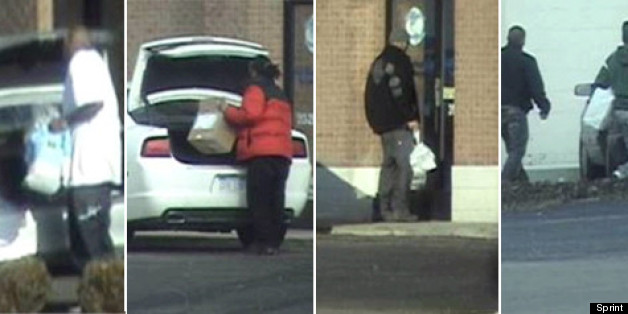 A Michigan man whom authorities say was a major player in the underground market for stolen smartphones pleaded guilty Thursday in federal court to trafficking stolen iPhones and other devices overseas, where they were sold for as much as $3,000 each.
Jason Floarea, 29, of West Bloomfield, Michigan, was the subject of a HuffPost investigation last year on the global stolen phone trade. Authorities say Floarea owned an electronics business called Ace Wholesale and used his storefronts in suburban Detroit and Atlanta to buy stolen smartphones in bulk and export them to other countries.
Authorities say Floarea bought the phones from thieves who stole them from consumers and retailers, often at gunpoint, and from con artists who bought the phones at steep discounts by agreeing to wireless contracts they had no intention of fulfilling.
Floarea hacked the phones' software to enable them to connect with wireless networks around the world, then shipped them as far away as Hong Kong, authorities said.
"These scams literally wreak havoc on local communities, because they create incentives for unscrupulous individuals to engage in all types of criminal activity to get their hands on phones," said Marlon Miller, special agent in charge of Homeland Security Investigations in Detroit, the unit that led the investigation into Floarea's business. "And once these phones are in the hands of overseas buyers, it's virtually impossible to track them back to the individuals perpetuating these crimes."
Authorities said Floarea was one of the country's most prolific phone traffickers, claiming that he was exporting thousands of phones that he knew were obtained by theft or fraud. Before a federal SWAT team descended in 2012, one Ace Wholesale storefront in a Detroit suburb attracted so many people bearing shopping bags stuffed with iPhones and iPads that managers installed a port-a-potty on the sidewalk.
Once inside the store, people deposited stolen phones into a rotating drawer below a bulletproof glass window and waited for the cashier to deliver stacks of cash. So much money changed hands in this fashion at the Ace Wholesale storefront in Taylor, Michigan that an armored truck arrived each morning to deliver fresh bundles of cash, according to a private investigator for Sprint.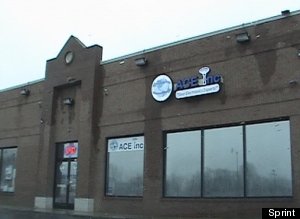 Ace Wholesale's storefront in Taylor, Michigan.
Sprint has filed a lawsuit against Ace Wholesale, accusing Floarea's business of depriving the wireless company of revenue from monthly phone bills by shipping phones overseas. The suit is still pending.
Floarea's guilty plea follows a three-year investigation by special agents with U.S. Immigration and Customs Enforcement called "Operation Jailbreak." The investigation led to the arrest of a dozen other people who sold stolen phones to Ace Wholesale. As part of a plea deal, Floarea lost $1 million in seized funds and about $200,000 in assets. He could face up to 18 months in prison when he is sentenced in January.
Floarea's attorney, Jim Thomas, could not be reached for comment. Floarea himself declined to comment when reached Thursday afternoon, saying that questions should be referred to Thomas.
The case against Ace Wholesale sheds light on what law enforcement and wireless providers describe as a shadowy world of smartphone trafficking. At the center of this trade is a crucial layer of middlemen who buy thousands of smartphones -- many of which were stolen in violent robberies -- and export them to customers around the world.
The global nature of the trade stems in part from measures that law enforcement and wireless carriers have imposed to make it harder to resell stolen phones in the United States, prompting criminals to forge new markets abroad.
But phone trafficking is driven largely by the massive profits made by exploiting the price difference between smartphones sold in the U.S. and overseas. Americans who agree to two-year service contracts with their cell phone company can buy the latest iPhone for about $200 -- a price subsidized by the carrier -- while new-model iPhones can fetch $2,000 or more in Hong Kong, authorities say.
These numbers help explain why about 3.1 million Americans were victims of smartphone theft last year, and why thefts of mobile devices make up 40 percent of all robberies in major American cities. The rising street crime has exacted a heavy toll on consumers, who spend an estimated $30 billion each year replacing lost and stolen devices, according to Lookout, a San Francisco-based mobile security firm.
Facing pressure from law enforcement officials who want to stop the growing street crime, the smartphone industry has introduced stronger anti-theft features over the past year. Last fall, Apple introduced its Activation Lock feature, which shuts down an iPhone when a thief tries to turn off the Find My iPhone program that locates missing devices. This summer, police said iPhone thefts have declined since Apple introduced the feature. This week, Google introduced a new version of Android software that includes stronger anti-theft technology for the first time.