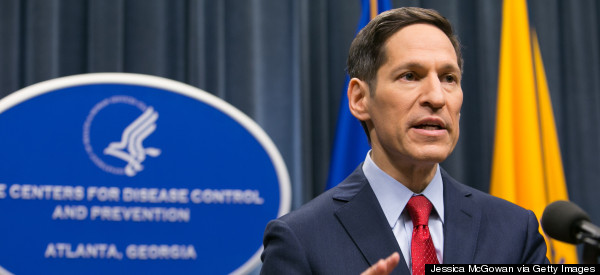 TOP STORIES
CDC UNDER FIRE FOR BOTCHED EBOLA RESPONSE Criticism of the Centers for Disease Control and Prevention continues with news that the second Ebola-stricken Dallas nurse was allowed to board a flight to Cleveland despite reporting her fever. Two schools in Ohio were closed as a precaution after a staffer flew on the same flight. The director of the CDC is under fire for the U.S.'s flawed response. The CDC has issued new guidelines on protective gear amidst criticism of Texas Health Presbyterian Hospital's preventative measures. And Thomas Duncan's nephew is telling a different story about his uncle's exposure and treatment. [HuffPost]
US: AIRSTRIKES KILLED HUNDREDS OF ISIS FIGHTERS "U.S.-led air strikes have killed several hundred Islamic State fighters around the Syrian town of Kobani, the Pentagon said on Wednesday, but it cautioned that the town near Turkey's border could still fall to the Sunni militant group. The U.S.-led coalition has launched about 40 air strikes on the mainly Kurdish town of Kobani in the past 48 hours, the largest number since the strikes inside Syria began on Sept. 22 and illustrating the difficulty of staunching a nearly month-long Islamic State offensive on the town." The U.S. worries an ISIS victory at Kobani would provide the group a propaganda bonanza. [Reuters]
DEFLATION: AN ECONOMIC RISK Deflation could be to blame for recent stock market volatility. [WSJ]
FBI DIRECTOR WILL ARGUE 'DARK' DEVICES HINDER JUSTICE "In his first major policy speech as director of the F.B.I., James B. Comey on Thursday plans to wade deeper into the debate between law enforcement agencies and technology companies about new programs intended to protect personal information on communication devices. Mr. Comey will say that encryption technologies used on these devices, like the new iPhone, have become so sophisticated that crimes will go unsolved because law enforcement officers will not be able to get information from them, according to a senior F.B.I. official who provided a preview of the speech." [NYT]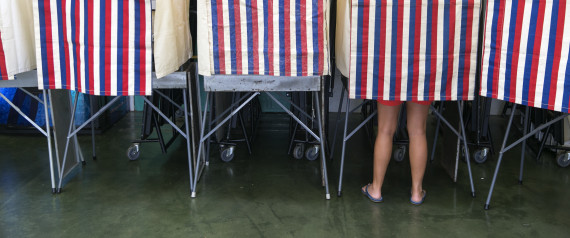 ARKANSAS SUPREME COURT BLOCKS VOTER ID LAW "Arkansas' highest court on Wednesday struck down a state law that requires voters to show photo identification before casting a ballot, ruling the requirement unconstitutional just days before early voting begins." [HuffPost]
FBI WARNS OF MORE CHINESE HACKERS Officials say the latest round of attacks against U.S. industry are even more skilled than those by the infamous People's Liberation Army Unit 61398. [Story, Image via WaPo]
APPLE TO RELEASE NEW iPAD TODAY Here's what it'll look like. [CNN]
WHAT'S BREWING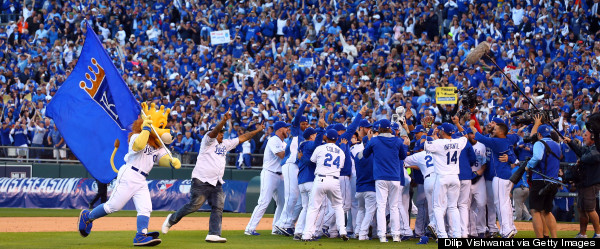 ROYALS RETURN TO WORLD SERIES "The team that hadn't played in the postseason in 29 years, the team that was two games under .500 and eight games back in late July, the team that trailed by four runs in the eighth inning of the American League wild-card game two weeks ago, is the American League champion and heading back to the World Series for the first time since 1985." [ESPN]
HBO GO, WITHOUT CABLE "HBO is cutting the cord, threatening the traditional cable-TV bundle of channels by offering its popular service directly to viewers over the Internet. Time Warner Inc. on Wednesday said HBO would launch the stand-alone, online streaming version of its service next year." [WSJ]
'FRIENDS' IS COMING TO NETFLIX Starting January 1, you really don't need cable anymore. [HuffPost]
'RAINBOW BRITE' RETURNS Along with all your colorful 80s dreams. [HuffPost]
WELCOME TO INTERNET ANONYMITY The anonabox, a little wireless box, will route all your internet activity through Tor. Take that, NSA. [Story, Image via News.Mic]
COLORADO'S HALLOWEEN CANDY MAY NOT BE CANDY... Watch out for marijuana edibles, kids. [HuffPost]
TRICK YOURSELF INTO CONFIDENCE Turns out smiling and sitting up straight improves your view of yourself. [HuffPost]
ON THE BLOG
MORE THAN TEST SCORES "Standardized tests are an accurate predictor of family income and education. Reduce poverty, and scores will rise. Scores on the SAT college admission test, for example, mirror a student's family background. Students from the poorest families score the lowest, and students from the richest families score the highest. The gap between those at the bottom and those at the top is 400 points. As one Wall Street Journal blogger put it, the SAT might just as well be known as the Student Affluence Test." [HuffPost]
BEFORE YOU GO
~ More Taylor Swift and cats.
~ You should read the National Book Award finalists.
~ Jennifer Garner used to be a serial streaker.
~ Michelle Obama + turnips + Lil Jon.
~ Need a hug?
~ "Wonder Woman" will hit theaters in 2017.
~ And all the Halloween ideas you'll ever need.
Send tips/quips/quotes/stories/photos/events/scoops to Lauren Weber at lauren.weber@huffingtonpost.com. Follow us on Twitter @LaurenWeberHP. And like what you're reading? Sign up here to get The Morning Email delivered to you.