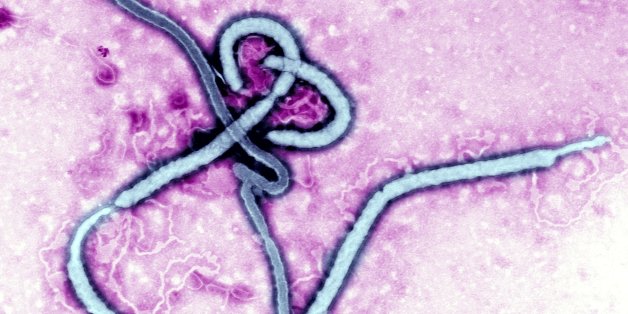 UPDATE: 5:30 p.m. -- Initial tests show the student being treated at Yale-New Haven Hospital does not have Ebola. The hospital posted the following statement on its website at 5:10 p.m.:
We have received preliminary notification that the patient admitted to Yale-New Haven Hospital late last night has tested negative for Ebola. Due to an overabundance of caution, before we fully rule it out, we will wait for the CDC official confirmation of the test result. In the meantime we will continue to monitor the patient using all appropriate protocols and precautions in order to ensure the safety of our staff, patients and community.

Earlier:
A graduate student at Yale University is being held in isolation at Yale-New Haven Hospital in New Haven, Connecticut, after experiencing Ebola-like symptoms.
The student had returned from Liberia on Saturday and was admitted to the hospital late Wednesday night, the New Haven Register reported.
In a press conference, hospital staff said the patient has been tested for Ebola and results should be in within 24 hours. "We don't have a confirmation that this is a case; this is a suspected case," Thomas Balcezak, M.D., chief medical officer for Yale-New Haven Hospital said. "For the time being, we are treating this as a suspected case and following all policies ... as if it were a confirmed case."
Infectious disease physician Louise Dembry, M.D, added that the hospital has been "planning for this for several weeks, if not several months," explaining that the staff had already identified isolation procedures before admitting the patient.
Currently, two nurses are treating the patient. One is providing care, while the other is monitoring the first nurse's safe wear and removal of personal protective equipment.
The patient reported a fever to a primary care physician, who then recommended they seek additional care at the hospital. The patient's identity, including whether or not he or she has a family or has had contact with others while symptomatic, has not been released.
Two Dallas-area nurses, Nina Pham and Amber Joy Vinson, have tested positive for Ebola after caring for Thomas Duncan, who died from the disease last week. Vinson is receiving care at Emory University Hospital and Pham is expected to be transferred to the National Institutes of Health facility near Washington, D.C.
Read more from HuffPost on Ebola:
The Uncensored Reality Of Covering Ebola As A Journalist
All The Times The World Tried To Warn Us
Why We Won't Have An Ebola Vaccine For Years
The Most Destructive Ebola Myths, Debunked
What Actually Happens When A Person Is Infected
BEFORE YOU GO
PHOTO GALLERY
Symptoms of Ebola