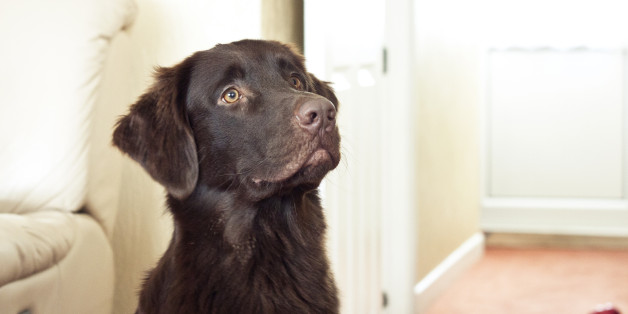 Soon fewer families fleeing domestic violence in New York City will be forced to leave their pets behind.
The non-profit human services organization Urban Resource Institute, which six months ago began allowing dogs in 10 of its apartments designated for domestic violence survivors, just announced it will convert five more into pet-friendly units.
The news comes at the same time URI announced that all 10 of its initial pet-friendly homes have been filled, so far housing 26 cats, 13 dogs and three turtles. The units, part of the organization's People And Animals Living Safely (PALS) program, are said to be the first domestic violence shelters in New York City to allow pets.
URI president and CEO Nathaniel Fields told The Huffington Post that the five additional units have just been approved by the New York State Office of Children & Family Services.
Each apartment will be retrofitted with sound-proof materials, and the grounds contain a dog park. Residents can access therapy not only for themselves but for the animals, who may also be traumatized by past abuse.
"There has never been a more important time for the domestic violence shelter community to open its doors to pets," said Fields said in a news release when PALS was announced. "As we witnessed during Hurricane Katrina and Superstorm Sandy, pets are members of the family and no one should have to make the impossible decision to leave them behind during times of crisis."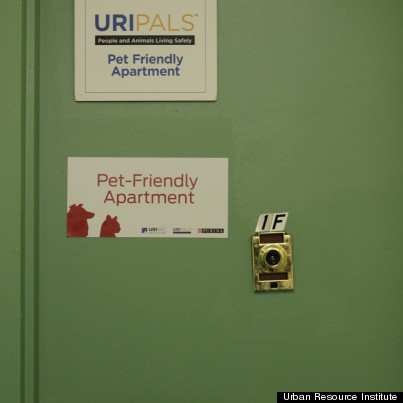 Rebecca Goldrick, a spokesperson for the ASPCA -- which provided $75,000 in grant funding for the PALS program -- agrees.
"National studies estimate that 70 percent of pet-owning women entering domestic violence shelters report that their abuser has threatened, harmed or killed a family pet," Goldrick said by email. "Domestic violence is about power and control and pets may be used to coerce a victim to stay or do something against their will. Victims may delay leaving an abusive situation because of a lack of pet-friendly shelter or housing options, putting the entire family -- people and pets -- at continued risk."
This connection is recognized elsewhere: More than half of all states now have laws allowing pets to be included in protective orders. Some groups, like the Animal Welfare League of Arlington, Virginia, will take in the pets of those fleeing domestic violence.
A bill introduced in Congress by U.S. Reps. Katherine Clark (D-Ma.) and Ileana Ros-Lehtinen (R-Fl.) would make it a federal crime to cross state lines to injure pets.
"Sadly, domestic violence is something one in every four women will experience at some point in their lives," Clark said in a statement. "This isolating experience is made even worse for those who fear for the safety of their pet."
Just this week, for example, a Florida man was arrested for allegedly pouring boiling water over his ex-girlfriend's dog as retribution for her decision to end their relationship.
All 15 PALS apartments are all within one of URI's four shelters across the city. Fields told HuffPost that within the next two years, the aim is to have all four of URI's shelters accept pets -- and to see the PALS model replicated nationwide.
"We're at capacity," he said. "We've been at capacity for a while now. There is very much a need."
Find out more about the Urban Resource Institute and its PALS program here. Donations can be made here.
The Mayor's Alliance for NYC's Animals -- which is partnering with URI for the PALS program -- has information about fostering pets for families fleeing domestic violence.
And get in touch at arin.greenwood@huffingtonpost.com if you have an animal story to share.
This piece has been updated to show that the PALS apartments have housed 26 cats instead of 22, as originally reported. A URI spokesperson emailed after this story was published with that updated figure.
BEFORE YOU GO
PHOTO GALLERY
13 Awesome Animal-Human Reunions