These police officers spiced up their uniforms with a head-turning fashion statement -- for a good cause.
Wednesday marked the 40th anniversary of the Ronald McDonald House -- a charity that provides temporary housing to families of sick children -- and to celebrate, the organization launched a #Sockie campaign. The initiative called on people to buy Ronald McDonald's iconic socks from the organization for $10 a pop and share a photo on social media using the hashtag #Sockie.
Inspired by one of their own, Roslyn Talley, who has used the charity's services, the Philadelphia Police Department allowed a one-day mass uniform violation, as the officers proudly displayed their silly stripes, Fox29 reported.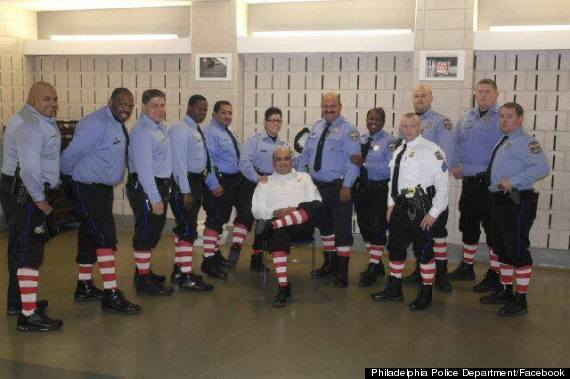 "I was just so happy to see so many police officers participate and have fun with it," said Officer Talley who stayed with the organization when her daughter, who has cerebral palsy, autism and epilepsy, underwent surgery, according to the Inquirer.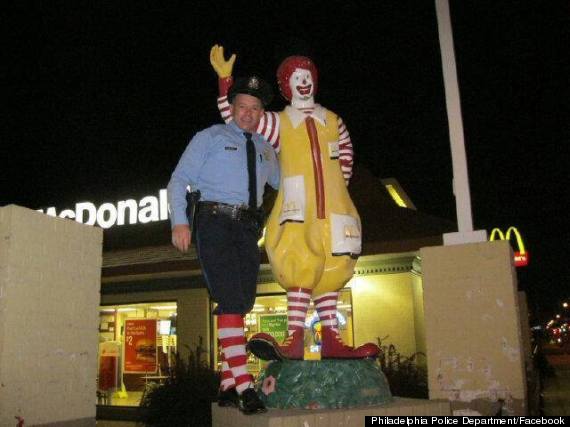 Talley had been responsible for introducing the idea to her fellow officers. She brought 600 pairs of the socks into work, and, after getting the green light on the uniform violation from Commissioner Charles Ramsey, the socks sold out within a few hours. The police department originally set a fundraising goal of $6,000, but they wildly surpassed that, raising $26,000 for the Ronald McDonald House, the Inquirer reported.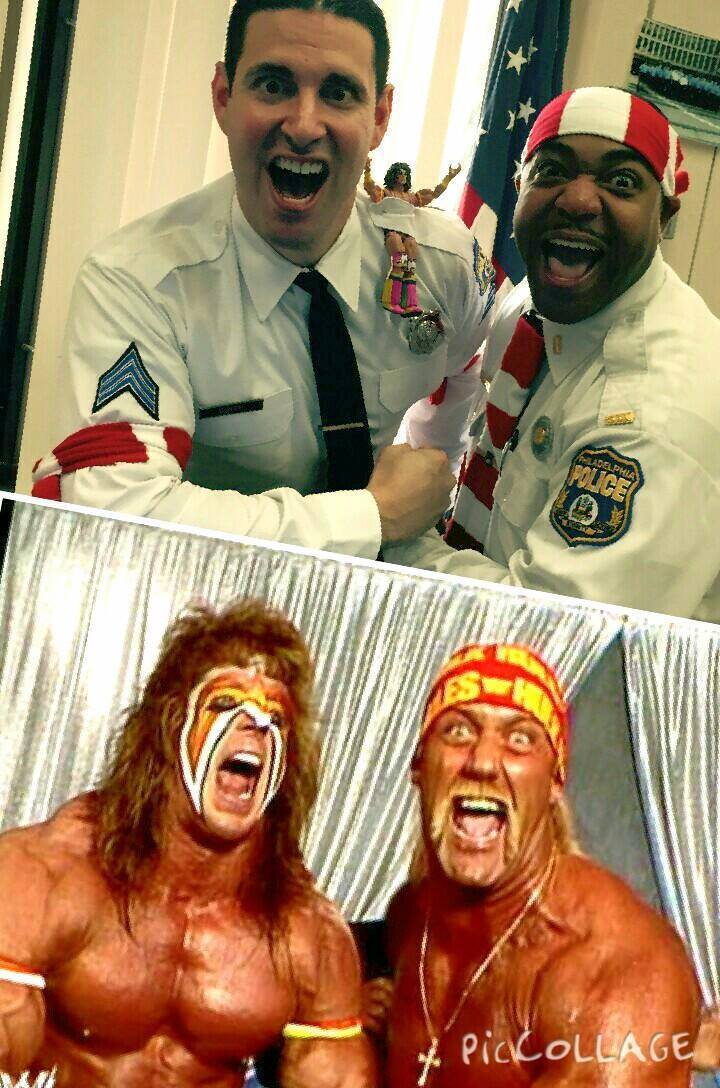 Civilians were delighted by the heart-warming sight of law enforcement officers in bright socks, and the cops said they had a great time and would love to be part of the initiative again in the future.
"The community loved seeing the folks behind the badges, 'let their hair down' a bit, and we look forward to doing it again next year!" Sergeant Eric Gripp, another officer who participated, told HuffPost in a message.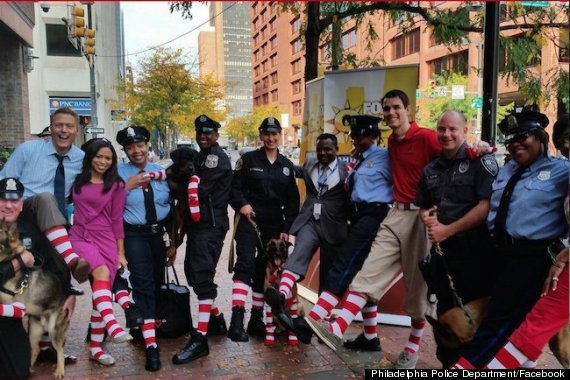 BEFORE YOU GO
PHOTO GALLERY
Police Dogs In Action