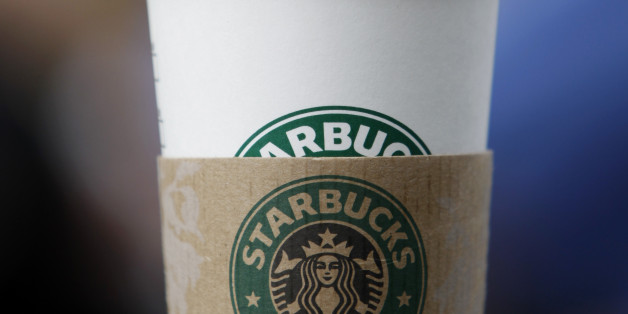 With Starbucks drinks becoming more and more elaborate, and increasingly specialized, it seems like there's a never-ending supply of beverages to try. With the holiday season on the horizon, even more options are on the board, with the return of holiday classics like the Gingerbread Latte and Peppermint Mocha. (Of course we know you've already had your fill of your Pumpkin Spice Lattes, since they've been around since August.) When you can customize every drink down to the temperature degree, it really seems like there are too many variations to try in one lifetime. Probably the only way to justify trying all 80,000 variations of Starbucks drinks out there would be if you could drink for free. Well, today is your day. Or it could be.
According to the Wall Street Journal, this holiday season Starbucks will be giving away 10 "lifetime Starbucks cards," which offer free beverages every day for 30 years. From December 2 until Christmas, anyone who swipes a Starbucks gift card gets a chance to win one of these special cards. They will also be eligible for other giveaways that have yet to be announced.
After disappointing "same-store sales growth" last holiday season, the Wall Street Journal reports that Starbucks immediately started looking for new ways to boost sales for this year. Chief Executive Howard Schultz said that last year Starbucks sold over one billion gift cards, calling the cards a "unique giftable item."
If you don't think that a Starbucks-for-life card (which, remember, only lasts 30 years) -- doesn't sound like a life sentence, then this contest could be holiday music to your ears. But by our math, if there are only 10 chances to win from over one billion regular gift cards, we can't help but feel a little bit like this:
[h/t Wall Street Journal]
Want to read more from HuffPost Taste? Follow us on Twitter, Facebook, Pinterest and Tumblr.

BEFORE YOU GO
PHOTO GALLERY
The Unhealthiest Hot Starbucks Beverages