The only thing we love more than NARS cosmetics is its keen ability to pick rad spokeswomen to face each new campaign. Back in August, we could barely contain our excitement over Charlotte Rampling's stunning ad. Now, we have yet another leading lady to swoon over: Tilda Swinton.
The 53-year-old actress is the new face of Nars' Spring 2015 campaign, which is a series of four portraits photographed by Founder and Creative Director François Nars himself. The photo on its own is pretty great, but Nars' reason for picking Swinton is arguably even better.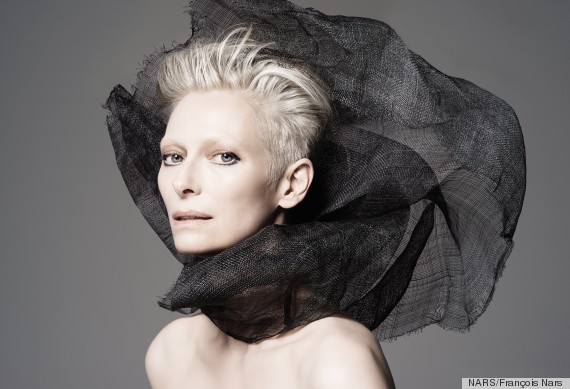 Nars told Women's Wear Daily that he loves "Tilda's bold style and really admire[s] her work," which is great on its own. But, WWD reports, he also "chose her in part because of the roles she chooses as an actress, such as in the films "We Need to Talk About Kevin" and "The Grand Budapest Hotel.""
If this image is any indication of what's to come, the entire series is bound to be pretty breathtaking.
BEFORE YOU GO
PHOTO GALLERY
Tilda Swinton Style Evolution