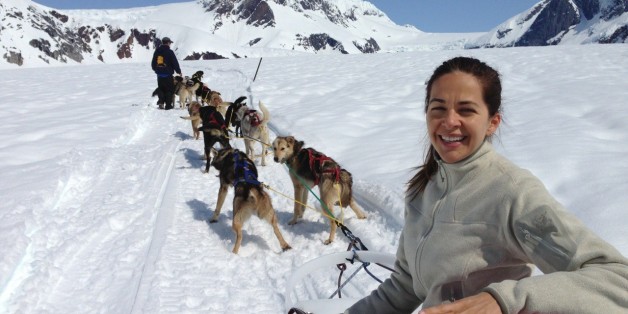 We've gotten tips from backpackers, budget bloggers and etiquette experts -- but nobody knows how to make a trip more fabulous than TV producers and hosts.
It's their job to expose you to the thrill of adventure, so you know they're doing their own trips right, too.
Elise Doganieri, co-creator of "The Amazing Race," recently explained how she has expertly navigated the globe over 25 seasons -- and more than 80 countries on six continents -- with her Emmy-winning show. And as it turns out, there's much to glean from TV's other top dogs, too.
Here, the habits of those who know how to make "getting there" look good.
They engineer surprise.
Crew members on "Diners, Drive-Ins and Dives" know Food Network star Guy Fieri to be "a little standoffish" when meeting subjects of his show. While he could chat with chefs before the first take, Fieri keeps quiet so the moments on camera -- when he's supposed to be greeting chefs and tasting dishes for the first time -- feel authentic, reports Food Network Magazine. What can we learn from this? Resist the urge to look up photos of your hostel or hiking trail, and don't read the menu before going out to dinner -- leave yourself a surprise.
They pack minimal pants.
"I literally travel for three weeks with just a suitcase that fits in the overhead," says Doganieri. In her time on "The Amazing Race," she's learned to plan outfits beforehand and actually stick to them. Her rule is simple: "Bring the pants you love, and wear them two times. Don't overpack."
They don't eat what the locals eat -- they eat where the locals eat.
Celebrity chef Anthony Bourdain has spent years on the road for his shows including "No Reservations" and "Parts Unknown." In a city famous for, oh, say, crepes, there are going to be crepe stands everywhere. But that doesn't mean they're good. "Wherever you are, eat what the locals are good at or famous for, WHERE the locals like to eat it," Bourdain told The Huffington Post in 2011. "Seek out places crowded with locals. Avoid places with others of your kind present."
They plan trips in a "War Room."
To conceive each season of "The Amazing Race," Doganieri and the show's co-creator Bertram van Munster lock down in a space dedicated to planning, affectionately known as The War Room. Here, they plot their route on a wall-size map of the planet, and they chart each leg of the trip on separate wall panels. Diving into this designated space seems to light a certain creative fire that results in an awesome trip. "We think, what haven't we done?," Doganieri says. "What's new, exciting, different?"
They benefit from booking with real people.
On "The Amazing Race," contestants often simply run to the airport ticket counter and ask for the best deal -- no sneaky Internet hacks or endless hours of flight searches. The tickets may not always be cheaper, but planning your trip with a real human can open faster routes you won't find online. Says Doganieri, "Sometimes (contestants) find deals that get them there 20 minutes earlier by hopping from flight to flight. And we're just like, 'Wow.'"
They let travel change them.
After years on "Survivor," one place hit host Jeff Probst more than any other. "Kenya, Africa, is probably the one place that spiritually moved me," he told USA Today in a 2009 interview. "An African safari is an absolute must-do for any semi-serious traveler. It's that good."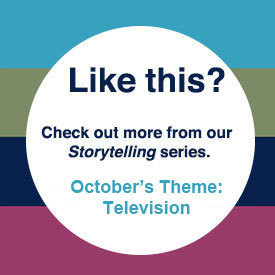 They smile at people.
Doganieri says her favorite "Amazing Race" contestants -- and those that tend to be most successful -- take time to smile, talk with, and thank locals in whatever city they're racing in. If you're living in the moment on your trip, this will come naturally. "The teams I respect most go around the world with a smile on their face and enjoy what they're doing," Doganieri says. "That makes the world a better place."
They don't skip workouts.
"The Biggest Loser" trainer Bob Harper says he's amazed when high-powered people ditch a workout because they view it as "unproductive" while traveling. "Sneak in just one session or a run and you'll be less stressed, less sluggish and more alert," Harper told Details in 2011. "That's a formula for being more productive."
They ignore the guidebook.
When she's not "Amazing Race"-ing, Doganieri makes it a point to see how people truly live day-to-day. Last year, she rented a sixth-floor walk-up apartment in Vienna and spent a month visiting markets, walking the streets and asking people she met for tip-offs. "Many times concierges will send you to tourist spots," Doganieri says. "Start talking to people who live there, and they'll tell you where to go."
They stockpile songs for the airport.
Bourdain recommends pre-loading your iPhone with "as many games, songs, apps, and e-books as possible to keep busy during long waits." ...just stay off Twitter during your flight delay, as Tony learned the hard way.
They know their shows will never substitute for the real thing.
Doganieri says scouting locations for "The Amazing Race" made her realize that movies don't substitute for real-life adventure -- travel is, and always will be, worth the investment. "The smell, the air, shaking hands with people: when you set foot in these places, it's something you can't get on TV," she explains.
BEFORE YOU GO
PHOTO GALLERY
Best Adventure Travel Destinations 2014