These days, you don't have a to be a famous celebrity to be publicly shamed for saying or doing something horrible. Social media has made it possible for regular folks to cause Internet outrage as well.
However, you might have noticed that there's an inverse relationship between how celebs and non-famous people are punished, be it for an offensive tweet or a severe infraction of the law.
Luckily, this sad-but-true-and-therefore-funny Doghouse Diaries chart is here to break it all down for us: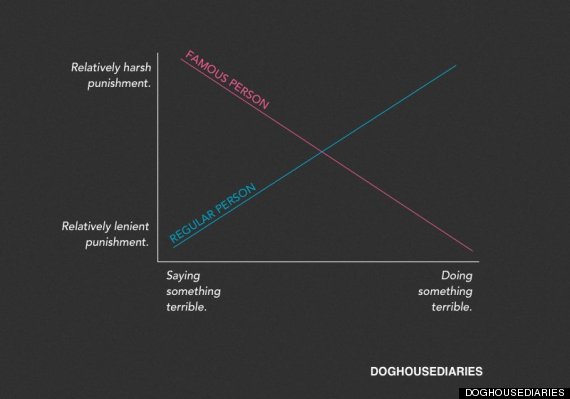 So next time you're thinking about doing something terrible, you'd better get famous first.
For more funny charts and comics, head over to Doghouse Diaries.
BEFORE YOU GO
PHOTO GALLERY
Pop Culture Charts