It's time to start warming up your Instagram filters because you are invited to HuffPost Hawaii's first annual holiday party!
We'll have endless ono bites (with cuisine by Mark "Gooch" Noguchi, Cactus and Grondin Restaurants and Whole Foods), great music and a few open bars, featuring specialty Hawaiian moonshine cocktails crafted by Island Distillers.
Dress to impress because between the photo booths, guest list and #hashtags, it'll be like hipsters invaded Kim Kardashian's wedding -- the second one... with Yeezy... duh.
Oh, and bring your wallets: we're hosting a gift giveaway to raise money for Make-A-Wish Hawaii.

We're calling it the Most Viral Party Of The Year with endless everything -- from booze, foods to fun. Buy your tickets now and we'll see you on Thursday, Dec. 11!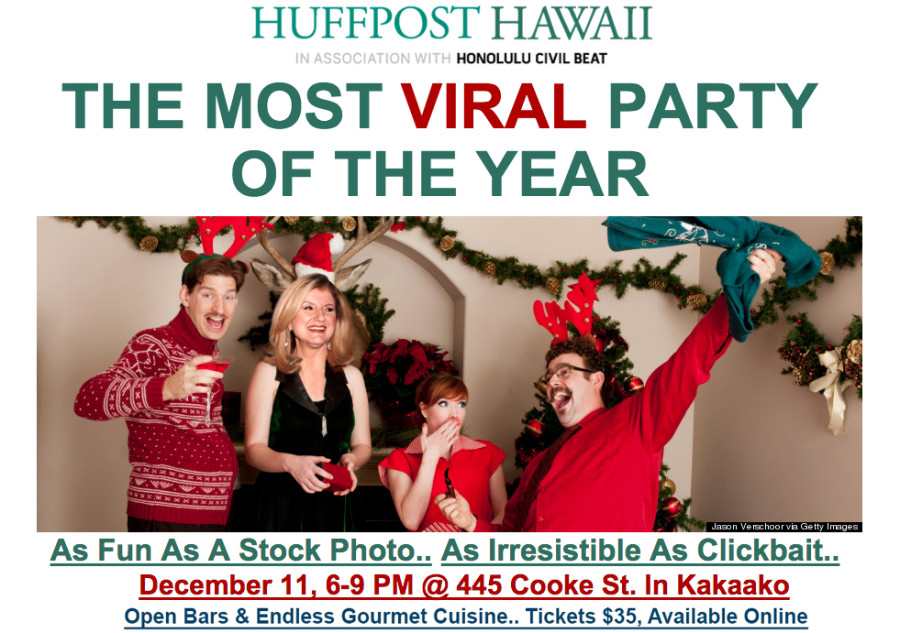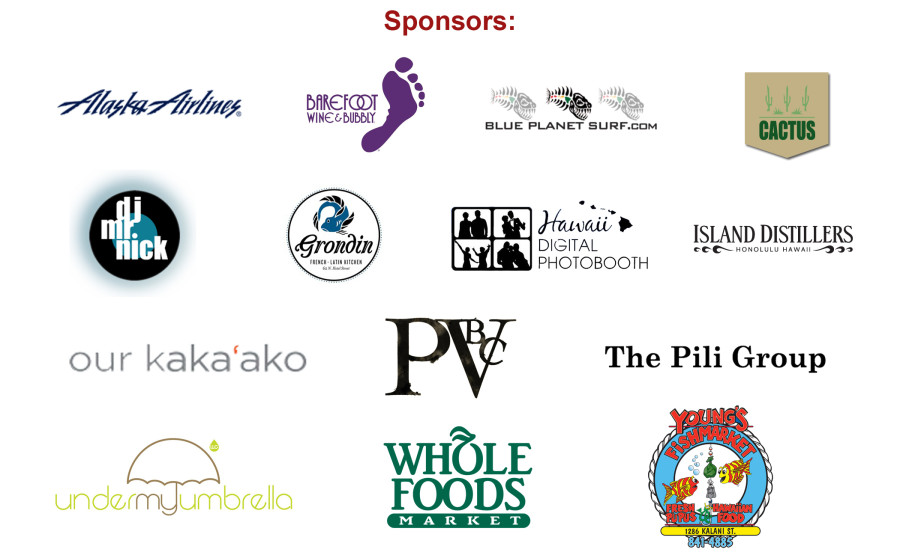 Alaska Airlines, Barefoot Wine & Bubble, Blue Planet Surf, Cactus, DJ mr. nick, Grondin, Hawaii Digital Photobooth, Island Distillers, Our Kakaako, Palolo Valley Brewing Co., Pili Group, Under My Umbrella, Whole Foods, Bacardi and Young's Market.