While the world at large was out chasing some poor man named Paul Horner, the real Banksy was hard at work preparing his very newest mural.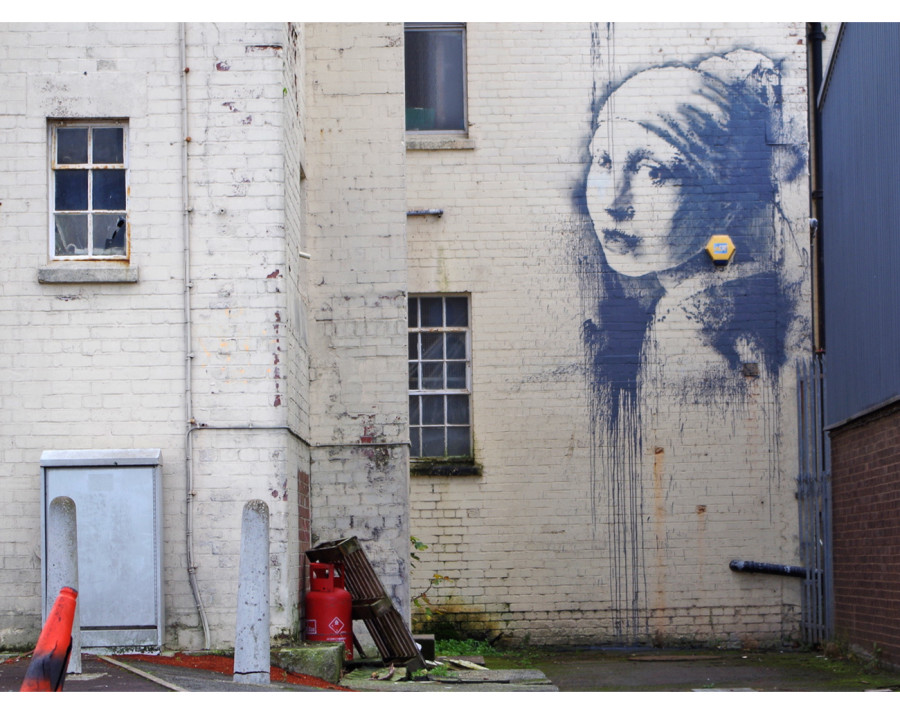 The piece, dubbed "Girl with a Pierced Eardrum," is a 21st century revamp of Johannes Vermeer's "Girl with a Pearl Earring." It's located on a building in Hanover Place in Banksy's hometown of Bristol. The building's alarm box was incorporated into the image, starring in the title role as the subject's earring (quite possibly a gauge).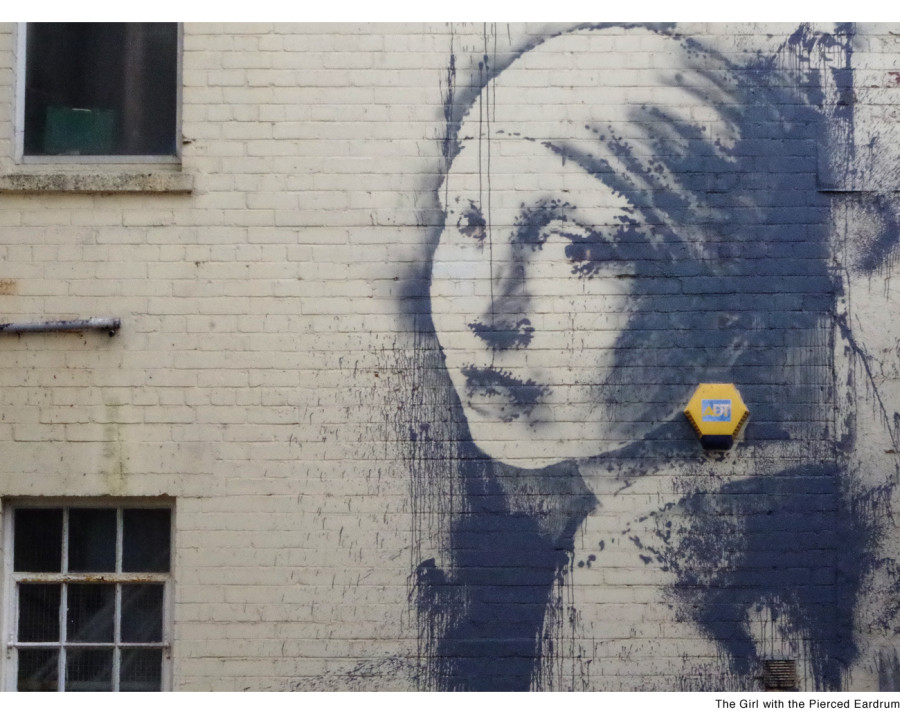 The piece is the first Banksy work since April's "Mobile Lovers," in which two embracing sweethearts gaze past each other into their cell phones. "Mobile Lovers" was removed from view shortly after it first appeared; we'll have to wait and see whether the "Girl with the Pierced Eardrum" will endure a similar fate.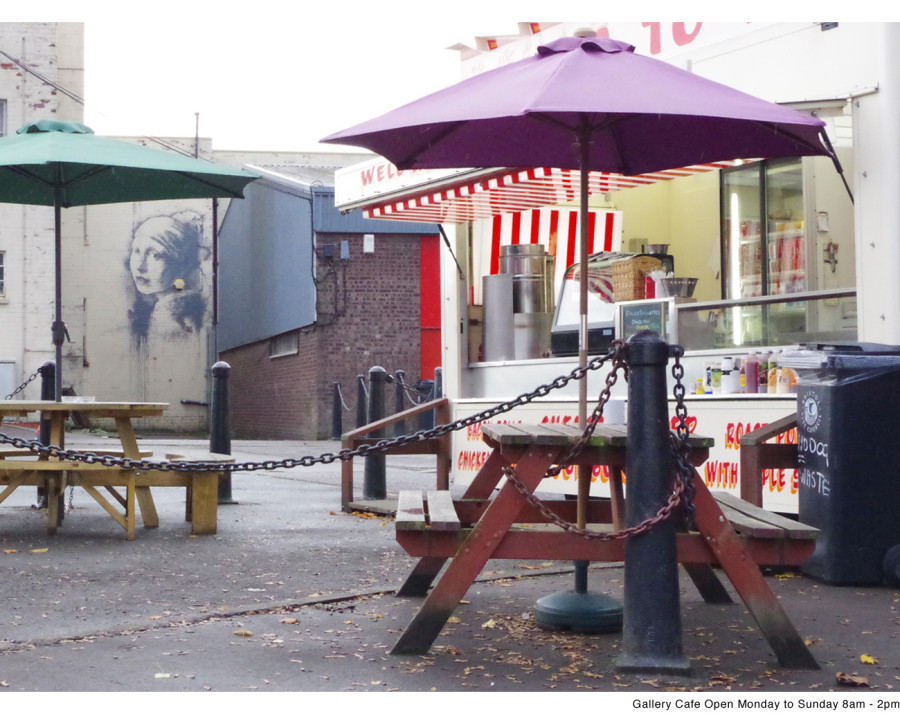 What are your thoughts on Banksy's newest work? Does Banksy manage to put old Johannes to shame? Let us know your thoughts in the comments.
UPDATE: After spending only 24 hours in its original, untarnished existence, Banksy's newest mural has been vandalized. Someone splashed black paint on the street artwork sometime between Monday night and Tuesday morning. "It's a real shame and a bit annoying. Someone just snuck down, did it and then snuck off," Ellie Morgan, who owns the studio on which the artwork was painted, told the Guardian.
BEFORE YOU GO
PHOTO GALLERY
25 Street Artists From Around The World