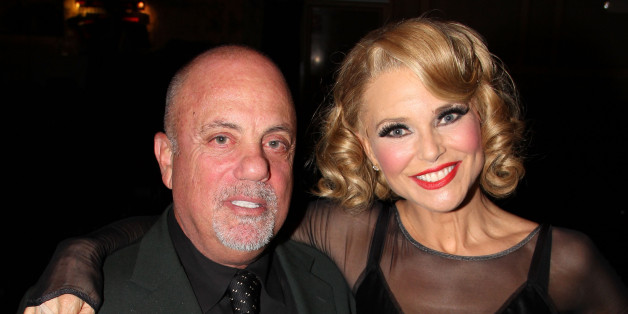 You can't flip through the radio without landing on a Billy Joel song eventually. And though classics like "Piano Man" and "Just The Way You Are" are in heavy rotation, Joel hasn't released an album of new pop material since 1993. In a new profile in The New Yorker, the legendary songwriter said he hasn't hit the recording studio because he's already said his piece.
"Some people think it's because I'm lazy or I'm just being contrary," he said. "But, no, I think it's just -- I've had my say. If I put out an album now, it would probably sell pretty well, because of who I am, but that's no reason to do it. I'd want it to be good."
Joel, who struggled with substance abuse in the early 2000s, said he's also not willing to have the public pick apart any new material for clues about his personal life, as they did during his nine-year marriage to Christie Brinkley. (The pair married in 1985 and have one daughter together, Alexa Ray Joel.)
"I had gone through this celebrity craziness with Christie and the divorce," he said. "I felt like there was a proctoscope up my butt. Everybody interrogating, analyzing -- everything I wrote was fraught with meanings -- and I said, wait a minute, I don't want to rip myself open and let everyone see everything. It was no longer comfortable. Enough! I gave you enough!"
The 65-year-old singer continues to tour and released an album of his classical piano pieces performed by a professional pianist in 2001. He has remained close to Brinkley through the years and in August, the pair made headlines when Joel dedicated "Uptown Girl" to the supermodel, who was attending his Madison Square Garden concert in New York.
Brinkley, 60, told The New Yorker of her ex: "I've always adored him. I just couldn't live with him anymore."
Don't cross your fingers for a reconciliation, though. Joel, who's been married three times (his last marriage, to celebrity chef Katie Lee, ended in 2009 after nearly five years) told the New Yorker he's in no rush to be married again.
Keep in touch! Check out HuffPost Divorce on Facebook and Twitter. Sign up for our newsletter here.
BEFORE YOU GO
PHOTO GALLERY
Christie Brinkley's Style Evolution