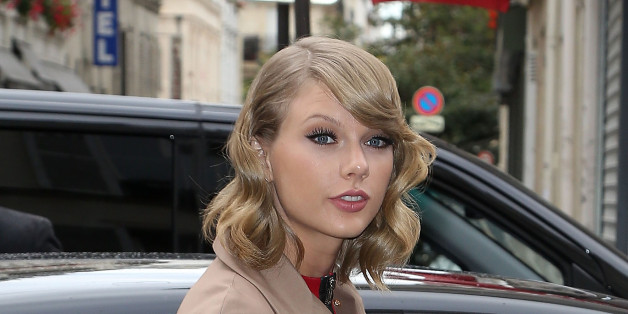 With her latest album, "1989," about to drop, Taylor Swift is keeping busy with an international press tour.
Speaking to Esquire's Scott Raab, who finds the singer "utterly sane," Swift opened up about what she calls "takedown culture."
"You have celebrities who are pushed to the brink of a public meltdown, and so the public thinks that every person in the public eye has dirty secrets that they're keeping, or isn't what they seem, or is masking it and faking sincerity, faking authenticity, faking being surprised at award shows when you win a Grammy," she said, referencing her patented "surprised face" that has become a running joke online.
Echoing the message of her new album's debut single, "Shake It Off," Swift is hellbent on not letting anyone bring her down.
"I'm not gonna let them make me have a meltdown," she told Raab. "But, I think, as a songwriter you lose your edge if you find a way to protect yourself from everything they're going to say about you. You lose touch with what made you vulnerable enough to connect with people in your songwriting. And that's not something I wanna do. So it's all about walking a tightrope between not being so fragile and breakable that they can level you with one blow and being raw enough to feel it and write about it when you feel it."
Later, Swift, whose bodyguards apparently didn't leave her side for the interview, touched on the chilling reason she might have come off as paranoid in previous stories.
Swift revealed that she "fought the idea of having security for a very long," and though she truly values normalcy, she hasn't be able to drive by herself in six years.
"[My security] have to be in a car behind me. Because just the sheer number of men we have in a file who have showed up at my house, showed up at my mom's house, threatened to either kill me, kidnap me, or marry me," she explained. "This is the strange and sad part of my life that I try not to think about. I try to be lighthearted about it, because I don't ever want to be scared. I don't want to be walking down the street scared. And when I have security, I don't have to be scared."
For more with Taylor Swift head over to Esquire.
BEFORE YOU GO
PHOTO GALLERY
Taylor Swift