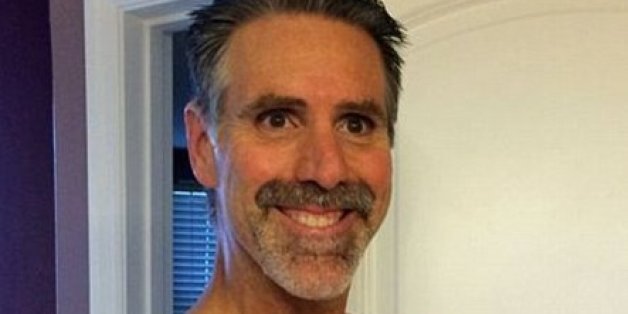 A Florida man who shot his children last week was in the middle of a messy divorce, an attorney for his wife said.
David Mohney, 52, shot and killed two of his three children before turning the gun on himself, authorities said. One of the kids survived and is in stable condition at a local hospital.
Attorney Zachary Stoumbos shared shocking details of the shooting with WFTV on Tuesday. He said that tragedy unfolded on the morning of Oct. 17, when Mohney woke his wife, Cynthia, around 5 a.m., and threatened her with a gun in their kitchen.
According to WFTV:
"He continued to tell her, 'You will be back with me,' and, 'This divorce was going to stop,'" said Stoumbos. "He did indicate to her that, 'If you don't come back to me and stop the divorce, I will kill our children.'"

Stoumbos said Mohney punched his wife in the mouth after telling her, "If you're going to take my kids away, you will not have them and you will go through the rest of your life without children. "
Cynthia Mohney fled, running to a neighbor's house for help. That's when Stoumbos said the unthinkable occurred. As she was on the phone with 911, Cynthia saw a flash from inside her house. Two of her children were pronounced dead at the scene, as was David.
The horrific murders shocked the family's Port Orange community, but court documents suggest there had been trouble at home for quite some time. According to the Associated Press, David Mohney, who was a stay-at-home dad, wanted to relocate the family to South Dakota.
His wife opposed that idea, and the couple fought about it. Orlando Sentinel reports that the husband sought a protective injunction against his wife earlier this year. He claimed she had assaulted him and said that their marriage was plagued by alcoholism and abuse. Court papers show that Cynthia Mohney had recently been in treatment for substance abuse.
The neighbor who Cynthia ran to for help told the AP that he thought both the Mohneys were "a little bit selfish and self-centered" and probably shouldn't have had children.
Volusia County Sheriff Ben Johnson said David Mohney was a coward for shooting his kids.
"If he wants to commit suicide, let him commit suicide," Johnson said at a news conference. "But to shoot his kids, that's cowardly."

BEFORE YOU GO
PHOTO GALLERY
Missing Children