Though more than 4,500 people have died from Ebola in West Africa, and the U.N. has made a desperate plea for more funding to combat the virus, donations remain precipitously low.
A month after establishing a trust seeking $1 billion to fight the epidemic, the U.N. has received just $100,000, according to Reuters. And aid organizations across the board agree that donations to this humanitarian effort pale in comparison to other recent crises.
But while the figures may seem daunting, supporters who are eager to help don't need Mark Zuckerberg's readily available millions to make a considerable difference.
Victims and aid workers are actually most desperate for everyday items, such inexpensive basics as soap and gloves, to fight the virus and prevent it from spreading.
Experts say that every contribution, no matter how small, is critical is ending this epidemic.
"We are all in this together," CDC director Tom Frieden said at a media briefing last month. "Like it or not, we're in an interconnected world. And what happens in West Africa has a direct bearing on our own ability to go about our lives. We can stop worry[ing]...here when it's controlled there."
Read below to find out which goods and services are in high demand and how offering up a few bucks could help put a stop to the epidemic.
22 Cents Buys 90 Grams of Soap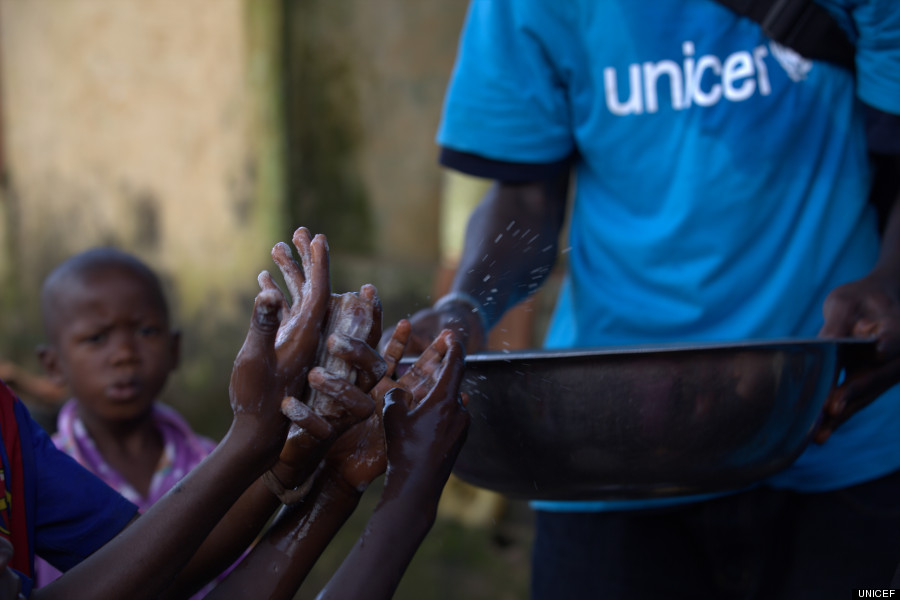 One of the most effective ways to ward off Ebola is frequently hand washing with soap, according to the World Health Organization.
Though this is a relatively inexpensive and simple way to prevent the disease's spread, people who are at risk often don't have access to soap or clean water and aren't aware that this easy measure could save their lives.
On Global Handwashing Day earlier this month, activists educated about the lifesaving benefits this basic practice offers and distributed supplies. UNICEF has already donated 1.5 million bars of soap to Sierra Leone alone.
$1.79 Buys a Pair of Rubber Gloves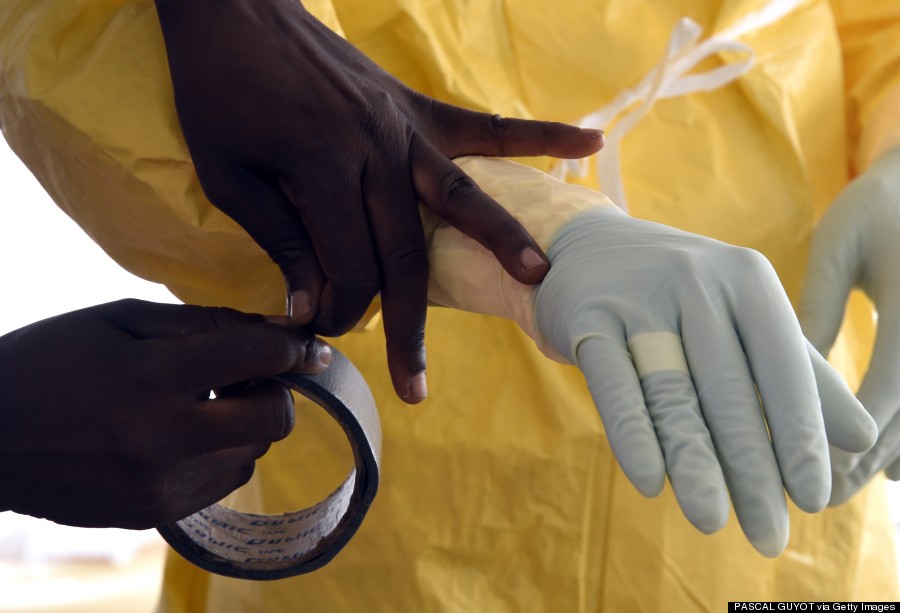 An incalculable number of lives could've been spared from Ebola if health workers had had access to a sufficient amount of gloves.
Over the summer in Liberia, for example, five nurses, a lab technician and a local volunteer contracted the virus and died after taking care of an Ebola patient with their bare hands because they didn't have gloves, The Wall Street Journal reported.
Another clinic in the country shut down in July when it ran out of gloves and staff members had to decide between treating patients without proper protection or leaving the facility.
At the end of August, UNICEF sent hundreds of gloves to Liberia and last month sent 4.5 million gloves to Guinea and more than 7,000 pairs to Sierra Leone. A donation of $1.79 enables the organization to purchase one pair of protective rubber gloves.
$2.17 Buys a Liter of Disinfecting Chlorine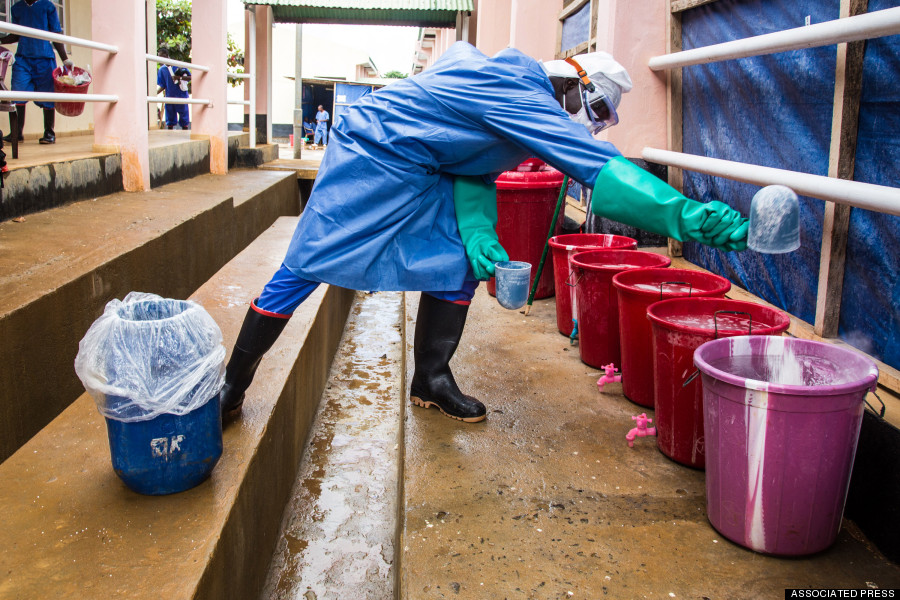 While soap is key in preventing human-to-human transmission, bleach plays a critical role in keeping people from contracting Ebola from infected surfaces.
The virus can live on surfaces that are contaminated with blood or other bodily fluids from infected people, according to the World Health Organization (WHO). To eliminate the virus from homes, offices, health centers and other exposed areas, WHO recommends using heat, alcohol-based products, and bleach to eliminate any trace of the disease.
For $2.17, UNICEF provides a liter of chlorine.
$20 Purchases a Protective Suit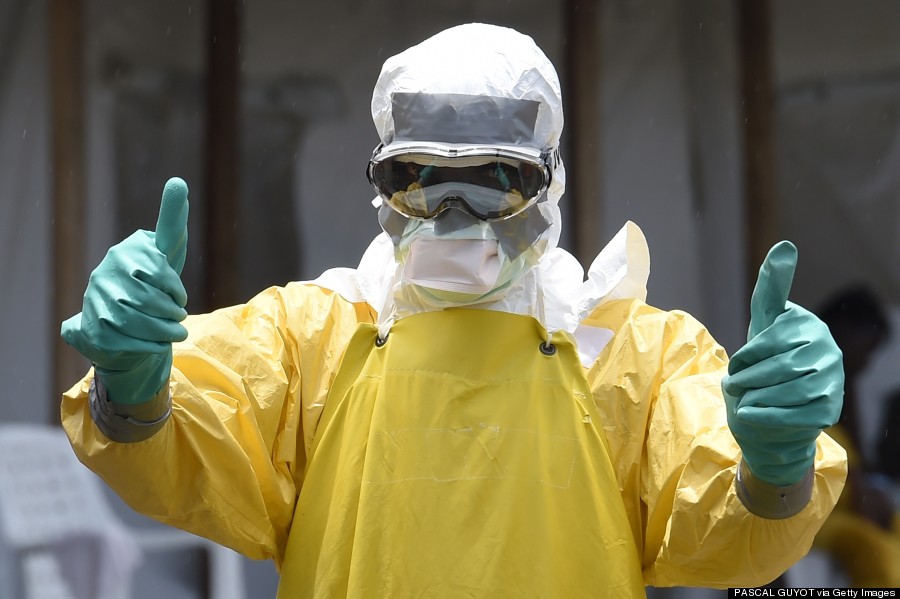 Because the Ebola virus is transmitted from direct contact with broken skin, mucous membranes or other bodily fluids of an infected person, it's critical that aid workers are sufficiently protected from head to toe.
To that end, health workers wear waterproof suits that have been tested against viral, bacterial and chemical intrusion and undergo extensive training in how to properly don and remove these suits, according to the Los Angeles Times.
For $100, Doctors Without Borders buys an entire set of protective gear for an aid worker and $20 buys a set of single-use overalls with a protective hood.
$25 Gets a Month of Food for Malnourished Child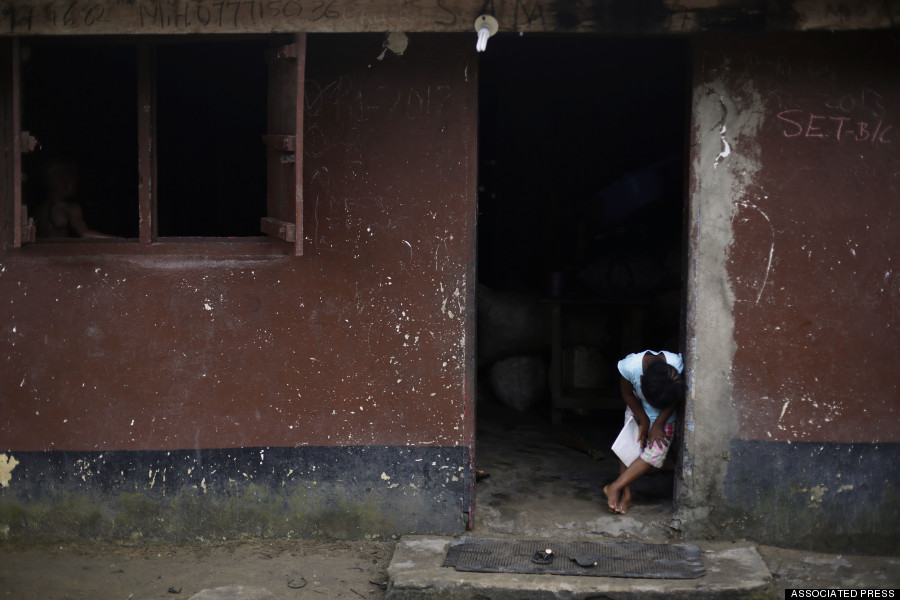 Those who have survived Ebola now fear that hunger will take their lives.
Due to border and market closures, quarantines, movement restrictions and the overwhelming number of farmers who have died from Ebola, the worst-hit regions face food scarcity, panic buying and price increases, according to the World Food Program (WFP).
Food prices have risen by an average of 24 percent across Sierra Leone, Guinea and Liberia, according to the WFP.
For $25, Doctors Without Borders provides a month of food to a severely malnourished child.
$44 Safeguards Homes in Affected Areas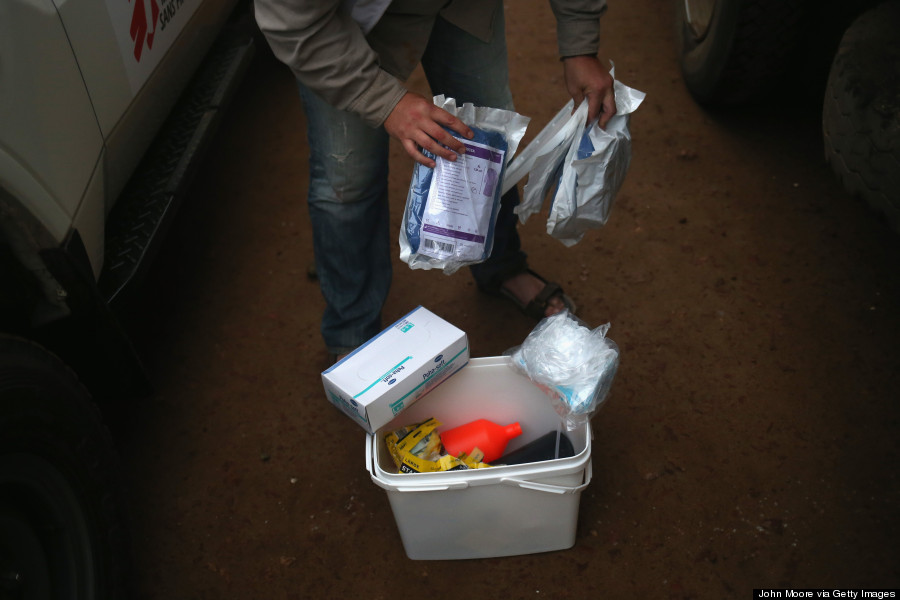 Though the virus has been raging since March, many people in affected areas are more inclined to pay heed to swirling rumors than to substantiated medical advice, which has had dire consequences.
For example, some people -- even while presenting symptoms -- don't believe the disease to be real until they become highly contagious. Many also fear that doctors harvest organs from unconfirmed Ebola cases, the Guardian reported.
To help inform people in affected areas, while also working to stop the disease's spread, UNICEF provides families in affected areas with $44 hygiene kits, which contain critical information about the disease, a hand washing explainer, 12 bars of soap and a 20-liter plastic bucket with a faucet.
$57 Buys a Home Care Kit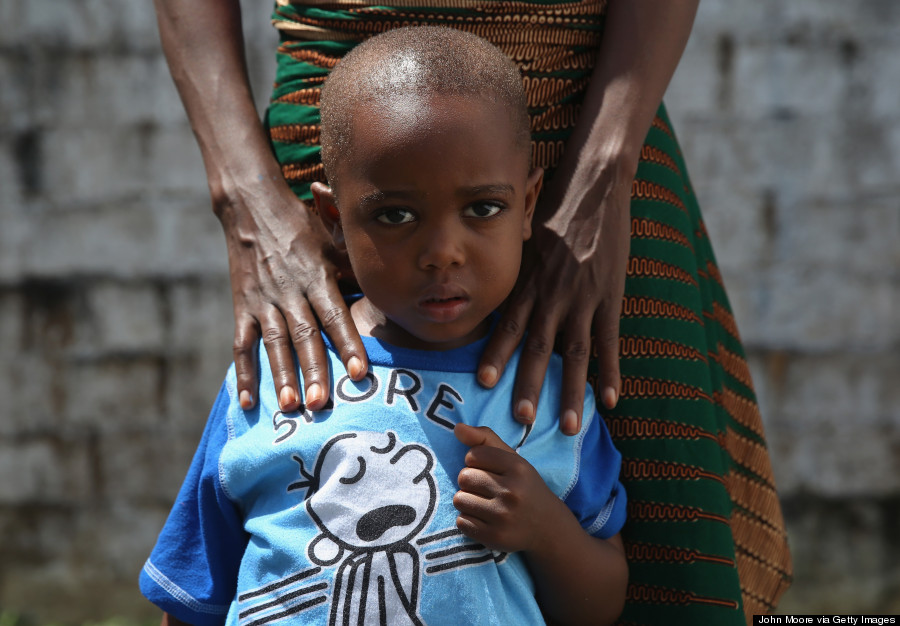 Traditionally in West Africa, mothers care for the sick at home and there is an air of suspicion surrounding foreign medical workers in the affected communities.
While there has been a concerted push to get victims into clinics, advocates are well aware that many patients simply won't leave their homes and that there aren't enough facilities to treat every infected person. So, organizations are taking the necessary measures to at least keep the uninfected family members from contracting the disease.
For $57, UNICEF provides a protective kit, which includes 500 grams of chlorine, six bars of soap, 25 surgical masks and four surgical gowns.
$231.14 Supports a Child Orphaned by Ebola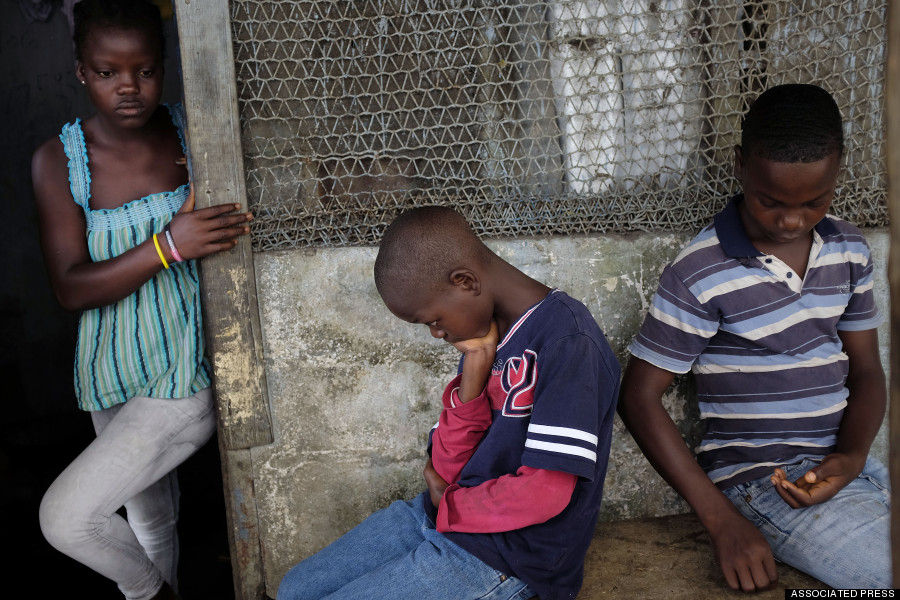 At least 3,700 kids in Guinea, Liberia and Sierra Leone have lost one or both parents to Ebola, according to UNICEF.
To make tragic matters worse, these grieving children often have nowhere to go, since surviving relatives are reluctant to take them in due to the stigma and fear surrounding the virus.
For $231.14, UNICEF provides six months of counseling and basic needs to a child in Guinea who lost a parent to the disease.
Find out more about Doctors Without Borders' efforts to combat Ebola and how you can get involved here. As of early this month, UNICEF had received only 25 percent of its funding appeal. Support UNICEF's efforts to combat Ebola through the fundraising widget below or by calling 1-800-FOR-KIDS.
BEFORE YOU GO
PHOTO GALLERY
Ebola in West Africa