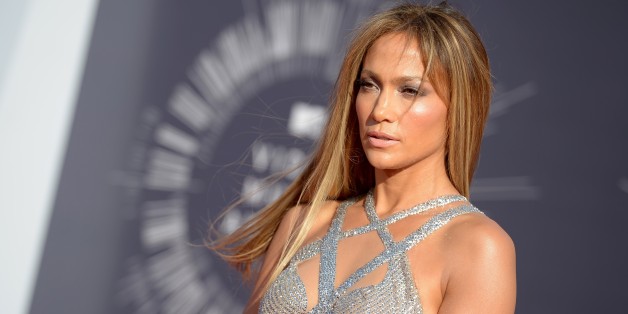 Watch out, Britney. Jennifer Lopez is reportedly heading to Sin City.
According to TMZ, Lopez is allegedly signing a Las Vegas residency deal at the Axis theater at Planet Hollywood, the same place where Britney Spears is currently performing her "Piece of Me" show. The Bronx-born star will purportedly do a total of 72 shows, three times a week for 24 weeks over the course of one or two years.
While Spears is making $310,000 per show, Lopez is slated to make $350,000. Her final paycheck would total around $26 million.
On Sunday, the Las Vegas Sun speculated that Lopez might be signing a deal with Caesars Palace after she was spotted at Shania Twain's show with her manager, Benny Medina. Twain is set to end her "Still the One" residency in December.
The 45-year-old, who is gearing up for Season 14 of "American Idol," has expressed that performing live has helped her grow professionally.
"I never put myself out there to show the world what I could do in the best way I could," Lopez previously told Billboard when discussing her 2012 tour with Enrique Iglesias and subsequent solo stint. "And touring, you gain a lot when you go out there every night and sing when you feel good, or even when your voice is scratchy and you feel a little off. It made me want to get back into the studio without that cage I had put on myself. Once I let that beast loose, I was doing things I didn't know I could do."
A rep for Lopez was not immediately available for comment.
BEFORE YOU GO
PHOTO GALLERY
Jennifer Lopez Through The Years