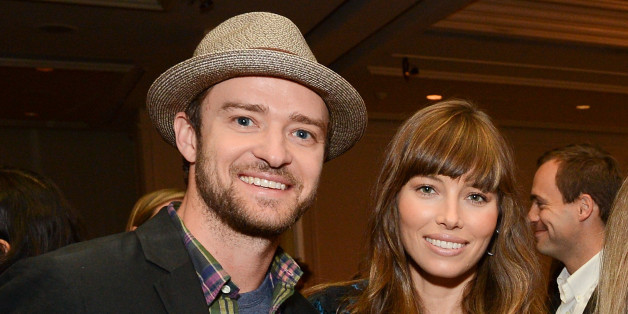 Justin Timberlake and Jessica Biel, who married in the fall of 2012, received an official apology Tuesday from U.K. magazine Heat, reports E! News. The magazine published an article purporting that Timberlake had been seen flirting with other women at a club while on tour in Paris this past August. Heat also wrongfully attributed statements to Biel, which the actress never made.
"On 6th-12th September edition of Heat magazine, the Defendant published an article under the headlines 'Justin Timberlake gets flirty with another woman,' 'It is not his wife!" and 'The flirty photos that rocked Justin and Jessica's marriage,'" the defense said before a Dublin courtroom. "The article was based on an unfounded report regarding Justin Timberlake's alleged behavior at a club following a performance in Paris, to celebrate a birthday."
Paul Tweed, the couple's legal representation, admonished the media in a statement, according to the New York Post's Page Six.
"[They] will not hesitate to take similar legal action if false allegations regarding the state of their marriage are repeated," Tweed said.
Timberlake and Biel aren't the only celebrities who have sued or taken public issue with magazines and tabloids in recent years. Tom Cruise, Katie Holmes, JK Rowling, Brad Pitt and Angelina Jolie have all reportedly gone to court over libelous articles. In July, George Clooney posted an op-ed blasting the Daily Mail for a story about his fiancee that he said was "completely fabricated." The Mail later pulled the story and issued an apology to the actor.
H/T Page Six

BEFORE YOU GO
PHOTO GALLERY
The Stunning Jessica Biel