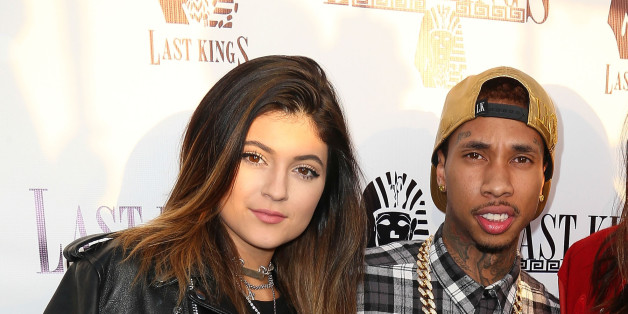 Rumors that Kylie Jenner has an older boyfriend are just that -- rumors -- at least according to her mom.
Buzz surrounding the 17-year-old reality star and rapper Tyga, 24, began earlier this month when the two were spotted having a "low key dinner." And a European getaway for the pair further fueled speculation.
The age difference between the two has raised some eyebrows, but Kris Jenner claims, there's nothing to worry about.
"Kylie isn't dating anybody," Kris told Ryan Seacrest on his radio show on Tuesday. "This whole little group of kids who have been around forever, and I call them kids because, relatively speaking, they kind of all travel as a pack and they enjoy each other's company."
She added, "We all live in the same neighborhood. [Tyga] used to live across the street for a long time, and now he lives next door to Khloe."
It's true that they are all friends. In fact, if the two are dating, it might prove quite awkward since Tyga's former fiancee, and mother of his two-year-old son, Blac Chyna, is good friends with Kylie's sister, Kim Kardashian.
And while Kris says there is nothing going on between the two, the rapper didn't deny the relationship outright when an Instagram user called him a "pedophile" and wrote that he "should be locked up" for dating Kylie.
"Why u sound so hateful. U don't know sh-t bout my life but the fake sh-t u read online," he wrote on Instagram.
BEFORE YOU GO
PHOTO GALLERY
Celebrity May-December Romances