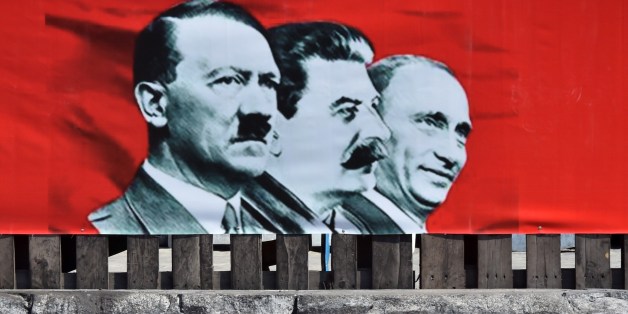 A Russian social network has removed a page that was running a Nazi beauty contest, dubbed "Miss Hitler," but the existence of the competition highlights troubling levels of anti-Semitism in the region, the Anti-Defamation League warned Tuesday.
Vocativ reported last week on the contest run by an Adolf Hitler fan page on VKontakte, a Facebook-style site popular in Russia. Women who fit the page's criteria -- including hating Jews -- were invited to post a "sexy Nazi pic" so group members could vote for "Miss Ostland," a reference to the Nazi occupation of the Baltic states in 1941, Vocativ said.
On Monday, Vocativ confirmed that VKontakte had removed the page because it "called for violent actions."
The Anti-Defamation League welcomed VKontakte's decision, but warned that the contest is a reminder of the "legacy of anti-Semitism in Russia." The ADL's latest poll found that 30 percent of Russian adults harbor anti-Semitic attitudes.
Vice News reports that the contest does not appear to be affiliated with Russia's main fascist groups. However, xenophobia and racist violence are a growing problem in Russia, amid the rising influence of right-wing nationalist groups in Russian politics. As Vocativ notes, there are about 300 other pro-Hitler groups on VKontakte.