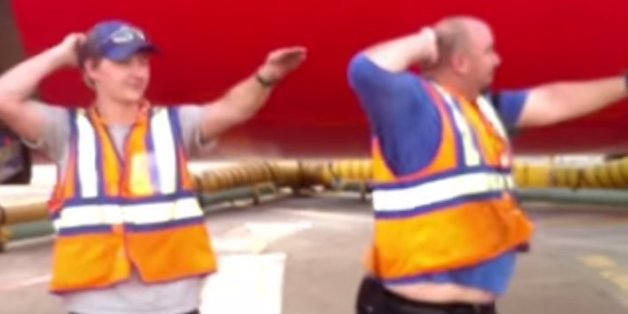 And the haters gonna hate, hate, hate...
But Southwest's flight team will just "shake it off." A Nashville-based ramp & ops crew for the airline shot a tender-hearted and very groovy video of themselves performing Taylor Swift's hit song in and around Nashville International Airport, the Daily Mail reports.
Shots include crew members stanky leg-ing on the tarmac, booty-shaking through the jetway and twerking in the break room.
Watch out for that crazy cockroach breakdance at 0:53 and the suitcase-loading shimmy at 2:05. And next time airport woes come your way... just shake them off.
BEFORE YOU GO
PHOTO GALLERY
The World's Best Airports For 2014